The centuries-old Umbrella Rock is located in the Yilo Krobo District, approximately 22 kilometers from Koforidua, the capital of the Eastern Region.
The mysterious rock is located about seven kilometers from Boti Falls, so tourists who visit Boti Falls usually take advantage of the opportunity to pass by and experience nature's mystery.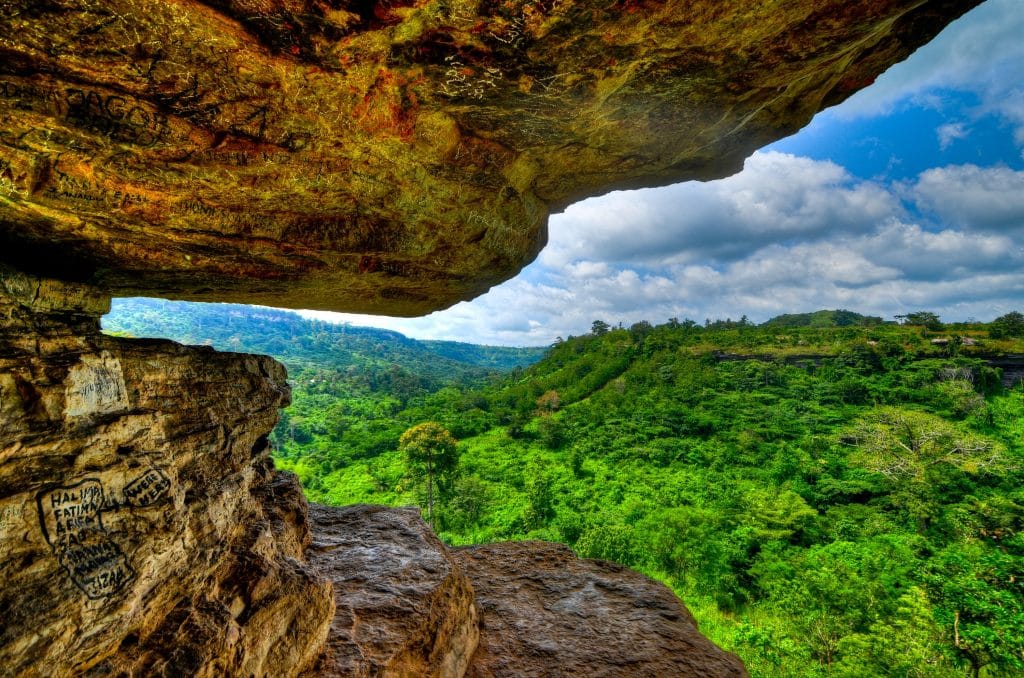 The top of the rock offers an incredible view of the surrounding valley as well as excellent photo opportunities. The rock's shape is unique, with one large surface rock sitting beautifully on top of a smaller rock, creating an umbrella-like shape. This one-of-a-kind rock can comfortably accommodate 15 to 20 people while protecting them from rain or sun.
According to Yilo Krobo natives, the rock was discovered by a hunter who had gone hunting in the forest decades ago. He returned to town, told his people what had happened, and led them to the strange-looking rock.
Since then, the Umbrella Rock has grown to become one of the most popular tourist destinations in the Eastern Region. The Umbrella Rock continues to astound tourists who are perplexed as to how such a massive surface rock could sit on such a small base for so long without falling or the smaller rock wearing away, causing a fall.
A visit to the Umbrella Rock in Yilo Krobo is a must-see for any tourist visiting the Eastern Region of Ghana. Its unique shape, impressive balance, and cultural significance make it a fascinating and memorable destination. Be sure to bring your camera and capture the beauty of this natural wonder.
READ NEXT ON: The Royal Senchi Hotel and Resort