Ghana's largest wildlife sanctuary is Mole National Park, situated in the Savannah region at an elevation of 50 meters, covering 4,577 square kilometers. The park is home to various plant and mammal species and is known for its large elephant population. The park's southern boundary is marked by a sharp escarpment, while the ephemeral Levi and Mole Rivers flow through it, leaving behind drinking holes during the dry season.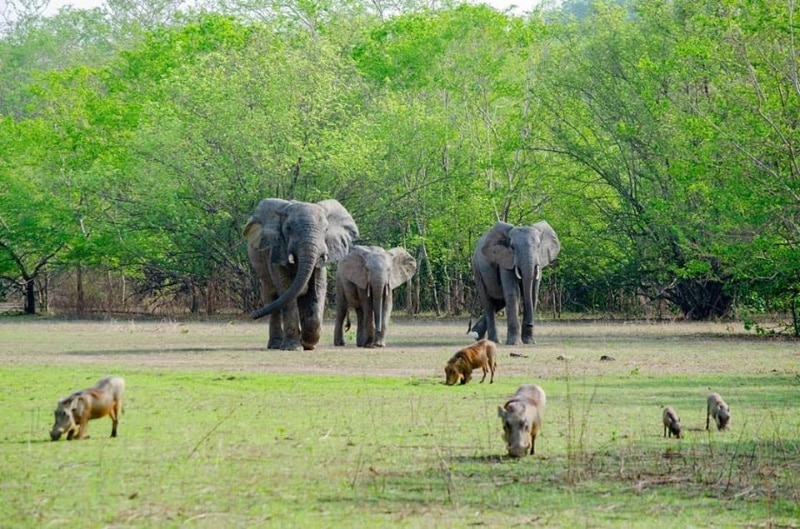 The park's entrance is accessed via the town of Larabanga, which was once a slave trade route and is home to the Larabanga mosque and other tourist attractions. Mole National Park is one of Ghana's seven national parks and shares borders with 33 communities. The park is well-protected through a collaborative effort between its management and surrounding communities. Sustainable wildlife management is a priority, with the aim of generating revenue for the park.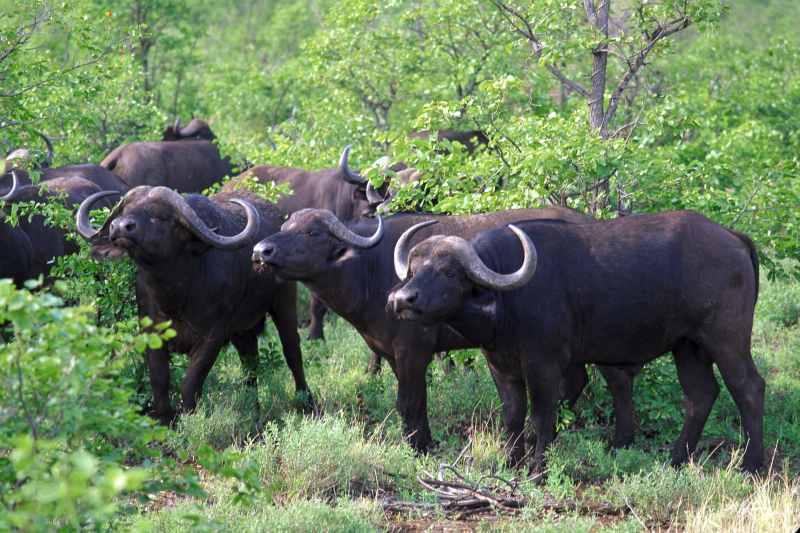 History of Mole National Park
In 1958, the lands that now make up the park were set aside as a wildlife refuge, and in 1971, they were designated a national park after the small human population in the area was relocated. Despite its early establishment, the park has not undergone significant development as a tourist destination. The park's funding as a protective area is inadequate, and there are concerns about poaching and sustainability, but the protection of resident antelope species has improved since its establishment.
Scientists consider the park an important study area, as the absence of human population allows for long-term studies of relatively undisturbed sites compared to other densely populated areas of West Africa. For example, studies indicate that elephants in the park cause greater damage to economically important tree species such as Burkea africana and Butyrospermum paradoxum, the source of shea butter, compared to less important species. Recently, the park's honey made from flowers has become the first fair-trade commodity in the region.
Villagers nearby use traditional methods to harvest the honey, which is sold as a health and wellness supplement in the US through a partnership with a Utah-based company. The program was co-founded by Ashanti Chief Nana Kwasi Agyemang, who hopes to increase local interest in the honey and eventually export it to other African countries.
Visitors to the park are advised to wear protective clothing during the rainy season and insect repellent throughout the year. Ghana is a lovely country with plenty of tourist attractions, and Mole National Park is a must-visit destination.
READ NEXT ON: Yilo Krobo District's Amazing Umbrella Rock