Located in the heart of one of the most picturesque beaches in the Greater Accra Region is Suntaa Beach Boxx, a beachfront community made up of carefully crafted and environmentally conscious modular cabins. The community is situated next to the small fishing community of Langma-Kokrobite, about an hour's drive from the bustling city of Accra, Ghana.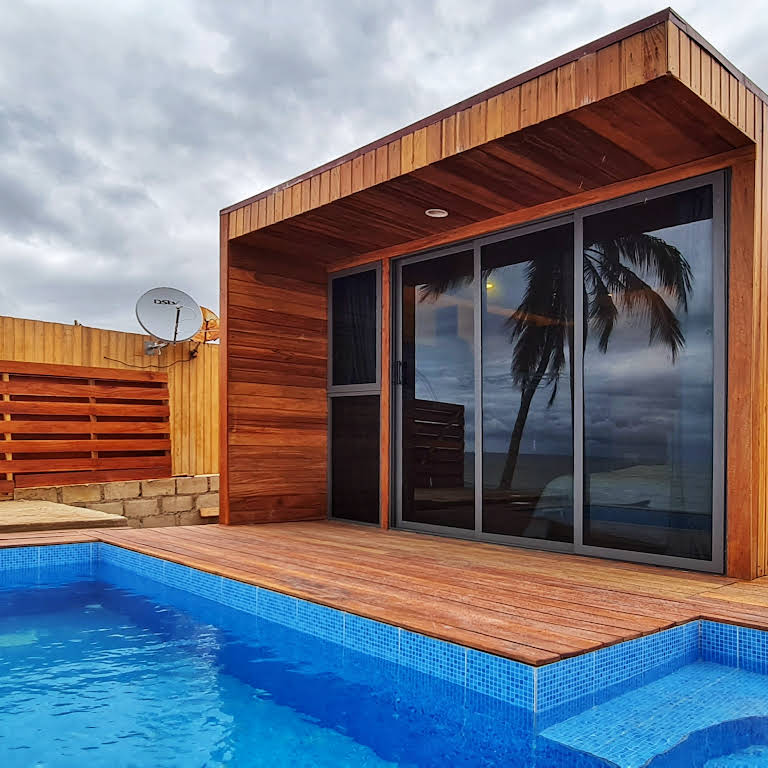 Suntaa Beach Boxx offers unparalleled private beach-front experiences with the primary goal of providing a serene home away from home with a panoramic view of the Atlantic Ocean, hence their motto "Ocean at your feet." It is the perfect getaway spot to wind down and relax, away from the hustle and bustle of the city.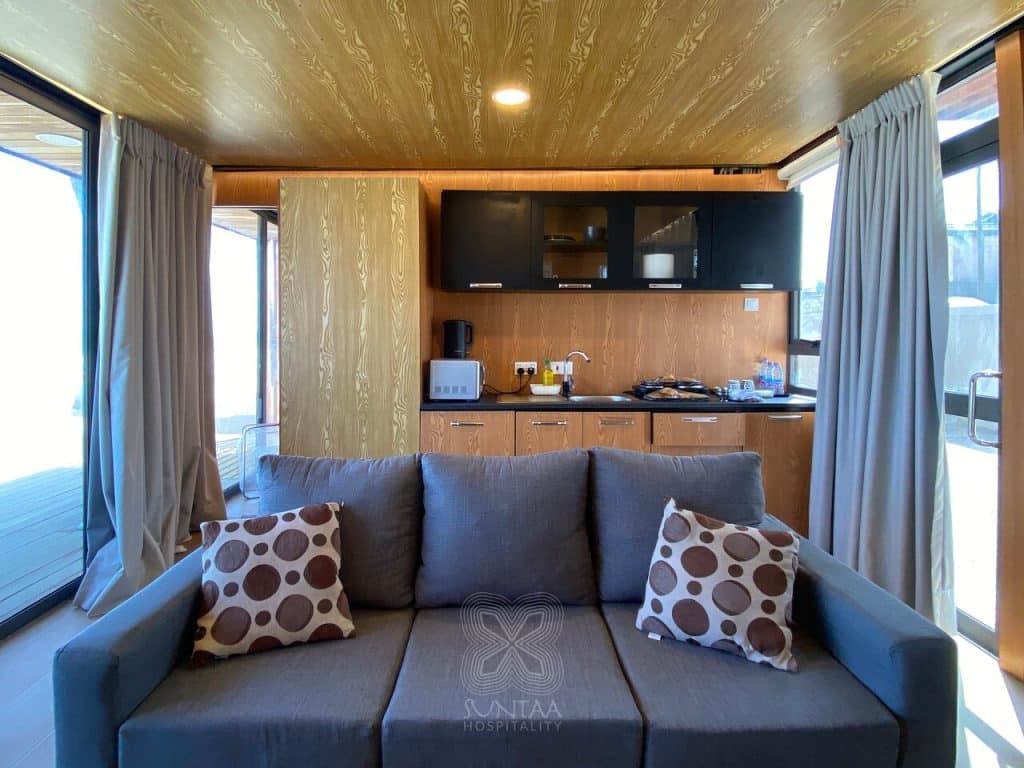 The community boasts 12 Standard Camper Units, 1 Camper Deluxe, and 1 Duplex Cabin, each fitted with a kitchenette, a living room, and a private deck. The bedrooms are equipped with a queen size bed and wardrobe, a bathroom with shower, sink, and WC with hot water available. The kitchenette comes with a fridge, sink, cooktop, and other amenities to make meal preparation easy. The living area features a comfortable sofa, a TV stand, and a 49-inch smart TV with DSTV access.
Each cabin is entirely self-service and private, with 24-hour security and WiFi access. The community provides a seamless connection with nature, with panoramic views of the Atlantic Ocean and direct access to the beach. Additionally, each cabin has a beachfront terrace with a private deck, perfect for watching the sunset or enjoying a quiet moment by the ocean. Suntaa Beach Boxx is an oasis of relaxation and comfort that offers the perfect blend of luxury and nature.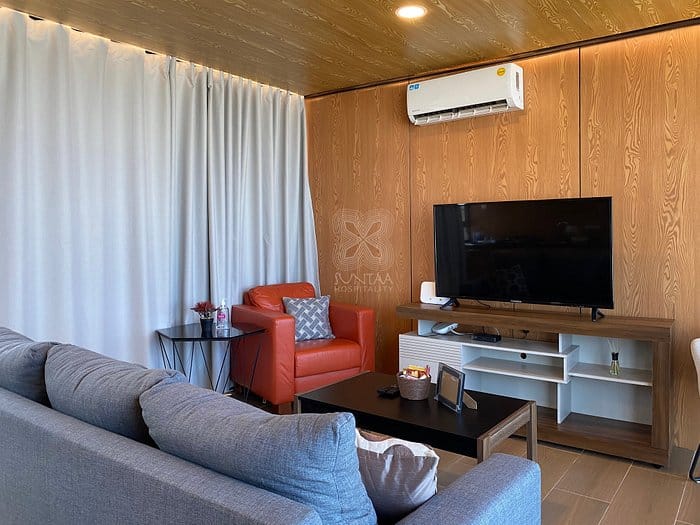 If you're looking for a unique and unforgettable beachfront experience, Suntaa Beach Boxx is waiting for you!