'Raining seasons are the best!' says our younger selves. It was always fun to sneak under the rains for a good drenching just before we are caught and placed under a 'lockdown' by our parents. Growing up, we gradually lose interest or 'mature' out of these fun moments as we try to maneuver our way through life. Once in a while, we hope to take a chill break from our monotonous work schedules to relax and recuperate. And doing this during the wet season usually doesn't seem like a good idea.
However, visiting a waterfall is one of the best locations to choose for a tour during the rainy season. This is due to the fact that in wet weather, a river or stream that is ordinarily a trickle might become a forest of water. Offering a better view and experience of the place. In Ghana, the heaviest rain in the South is from April to June. The lighter rain spans from September to October. Ghana is home to several major waterfalls that are popular tourist destinations, and there are many smaller waterfalls and cascades scattered through the mountainous terrain.
Here is a list of places you could visit;
Amedzofe Waterfall

The Amedzofe waterfall is known for its cool and pleasant climate. The waterfall is located in a town called Amedzofe in the Volta region, a hub for many tourist sites. It is about a 3-hour drive from the capital city of Accra. The waterfall drops from a height of around 35 meters into a lovely pool at the bottom, where tourists can swim and relax. Picnic tables and benches have been made available in the surrounding area for tourists to sit and enjoy the view. Visitors must take a short trek through the lush forest to reach the waterfall, which gives stunning views of the surrounding hills and valleys.
Ote Falls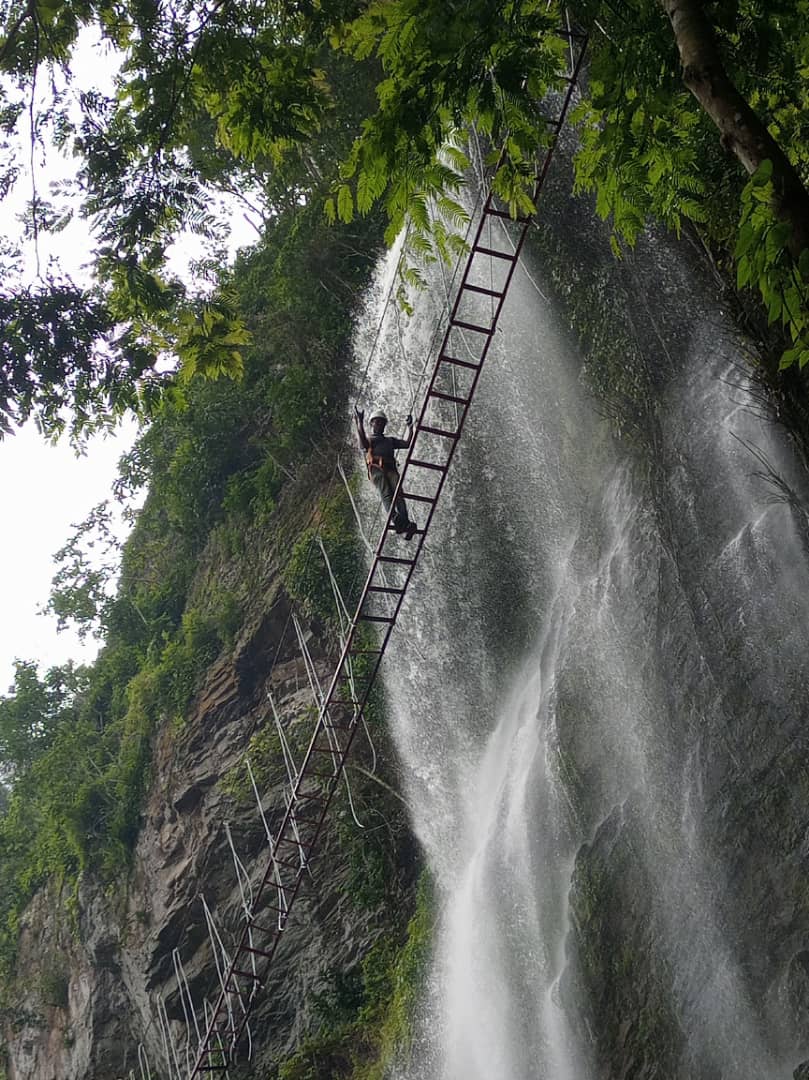 Ote Falls is a lesser-known tourist site in Ghana, but it is an excellent choice for anyone seeking a calm and serene vacation. The site is filled with a variety of fauna and vegetation. It's best to go during the rainy season (April to October) when the waterfall is at its peak. It is advisable to wear sturdy hiking shoes and carry lots of water and sunscreen, as the hike can be steep and strenuous in places.

Boti Waterfall

Boti Waterfall is a popular tourist site in Ghana and is frequently included in tour packages of the Eastern Region. It takes about a 2-hour drive from Accra to get to the destination. The lower falls cascade around 30 meters into a refreshing pool, while the upper falls cascade down a series of steps and rocks. The waterfall is located in the Boti Forest Reserve, which is home to a diverse range of fauna and flora. Hiking through the forest leads to the waterfall, where visitors can swim, relax, and take in the view. The "Falls Festival" which takes place every August during the rainy season is one of Boti Waterfalls' distinguishing features.

Kintampo Falls
Kintampo Falls is located in the Brong Ahafo region, around a 4-hour drive from Accra, Ghana's capital city. It is a stunning waterfall on the Pumpum River, surrounded by a luxuriant tropical jungle. The waterfall is around 70 meters wide and falls from a height of approximately 25 meters into a big pool at the bottom, where tourists can swim and rest. To reach the waterfall, visitors must take a short walk down a well-maintained trail with steps and handrails. The area's stunning flora and fauna can be admired along the trip.

Wli Waterfall
With a total height of approximately 80 meters (262 feet), the Wli waterfall is known as Ghana's highest waterfall. Hiking through the lush forest for 45 minutes to an hour is normally required to reach the waterfalls. Beautiful scenery and the sounds of birds and other wildlife can be found along the journey. Visitors can swim in the cold pool at the base of the falls, snap photos, or simply relax and enjoy the natural surroundings once they arrive at the waterfall. Wli Waterfall is a popular attraction for both locals and visitors, and it is frequently included in Volta Region trip packages.

Tagbo Waterfall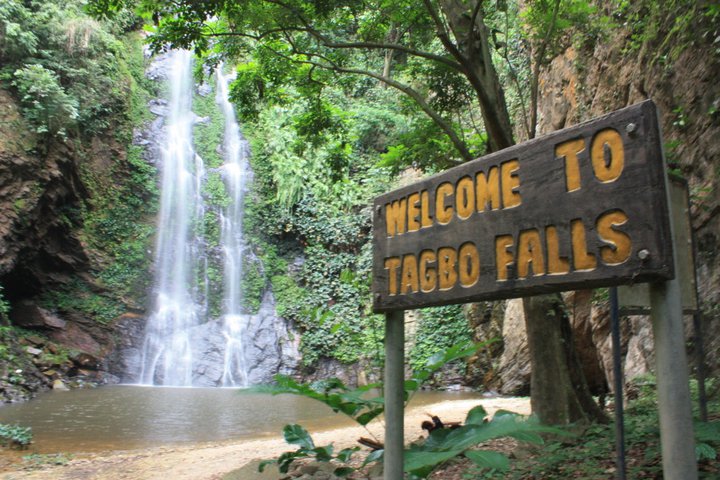 Tagbo Waterfall is a beautiful waterfall in Liati Wote in the Volta Region. Surrounded by rainforest, the place provides scenic views for visitors.It is located close to Mount Afadja, the tallest mountain in Ghana.
Fuller Falls
This beautiful waterfall is located in Kintampo. Though with a comparatively shorter height, its scenic view is worth the visit. It is surrounded by a beautiful forest and offers a place for swimming and picnicking.
Other comparatively smaller falls include Asenema Waterfall, Akaa Waterfall, and Tsenku Waterfall.
Tips: Pack accordingly, Clothing should be fast drying, Wear comfortable hiking shoes, Luggage should withstand unexpected drenching, take along your sunscreen and repellent, and don't forget to carry a camera along to capture all the beautiful memories you'll make on your visit.