Professor Festus Ebo Turkson has been appointed as an external member of the Bank of Ghana Monetary Policy Committee (MPC) by the Bank of Ghana Board of Directors. According to a press release issued on April 20th, 2022, pursuant to section 27(3)(E) of the Bank of Ghana 2002 (Act 612) as amended by the Bank of Ghana (Amendment) Act, 2016. (Act 918).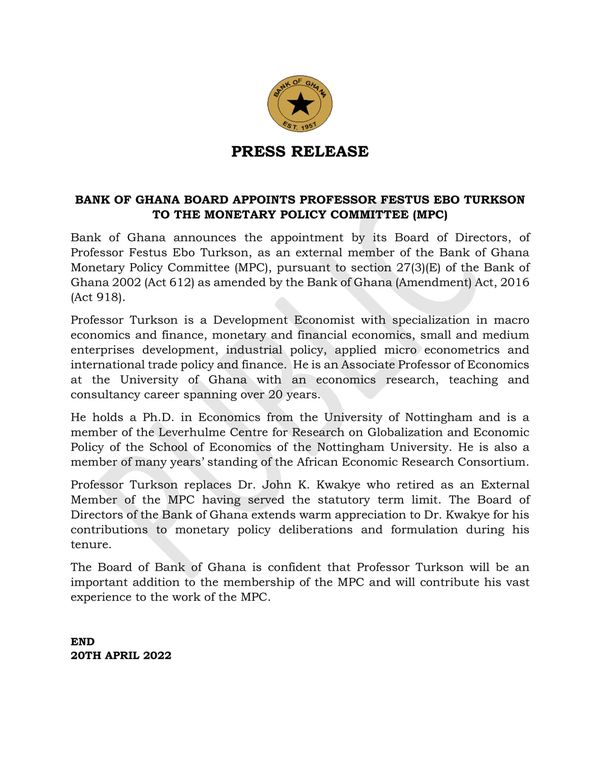 Professor Turkson is a Development Economist with expertise in macroeconomics and finance, monetary and financial economics, the development of small and medium-sized businesses, industrial policy, applied micro econometrics, and international trade policy and finance. He is an Associate Professor of Economics at the University of Ghana, with a 20-year career in economics research, teaching, and consulting.
He earned a Ph.D. in Economics from the University of Nottingham and is a member of the Nottingham University School of Economics' Leverhulme Centre for Research on Globalization and Economic Policy. He has also been a member of the African Economic Research Consortium for many years.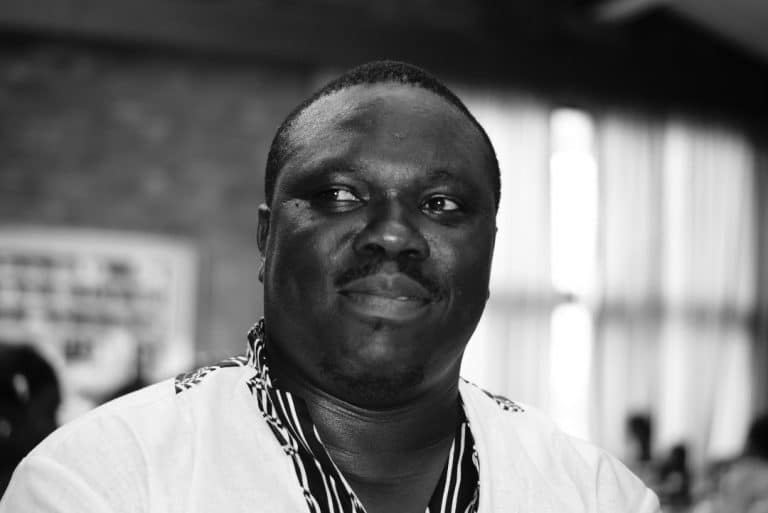 Professor Turkson succeeds Dr. John K. Kwakye, who stepped down after serving the statutory term limit as an External Member of the MPC. Dr. Kwakye's contributions to monetary policy debates and formulation throughout his term are much appreciated by the Board of Directors of the Bank of Ghana.
Professor Turkson will bring a wealth of experience to the MPC, according to the Bank of Ghana's Board of Directors.
READ NEXT ON: Prof. Elsie Effah Kaufmann, First woman to be named Dean of the UG School of Engineering Sciences