The Legon Botanical Gardens, located within the University of Ghana in the heart of Accra, offer an exceptional outdoor playground for people of all ages where nature meets enjoyment.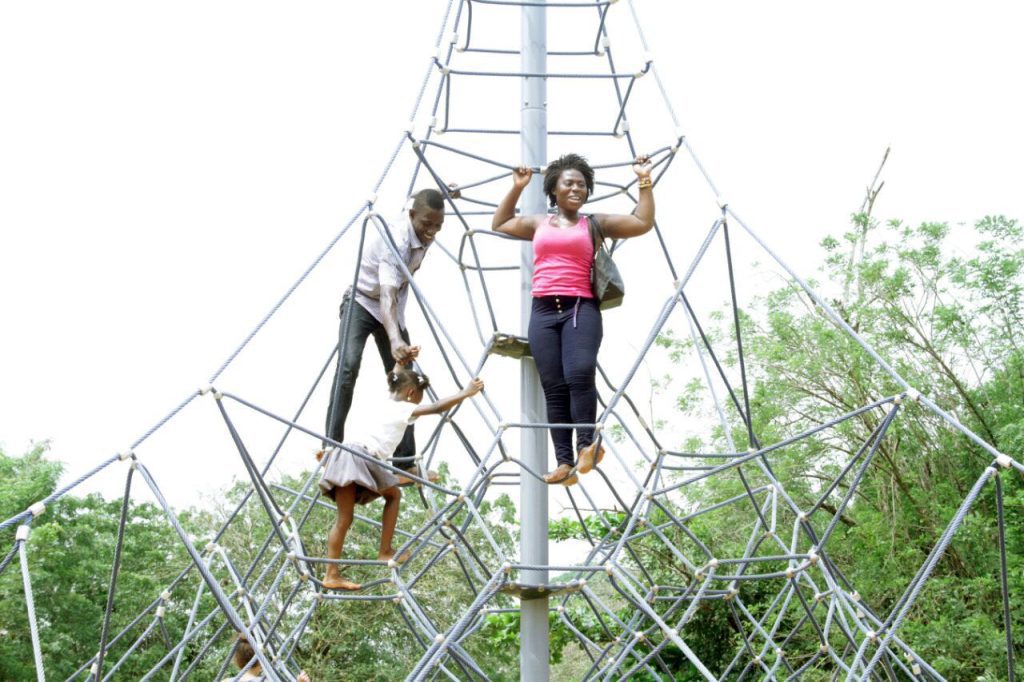 This vibrant garden provides a range of public recreational activities that keep visitors coming back. It boasts a top-notch playground for kids, along with a rope-walking session, all managed by friendly staff.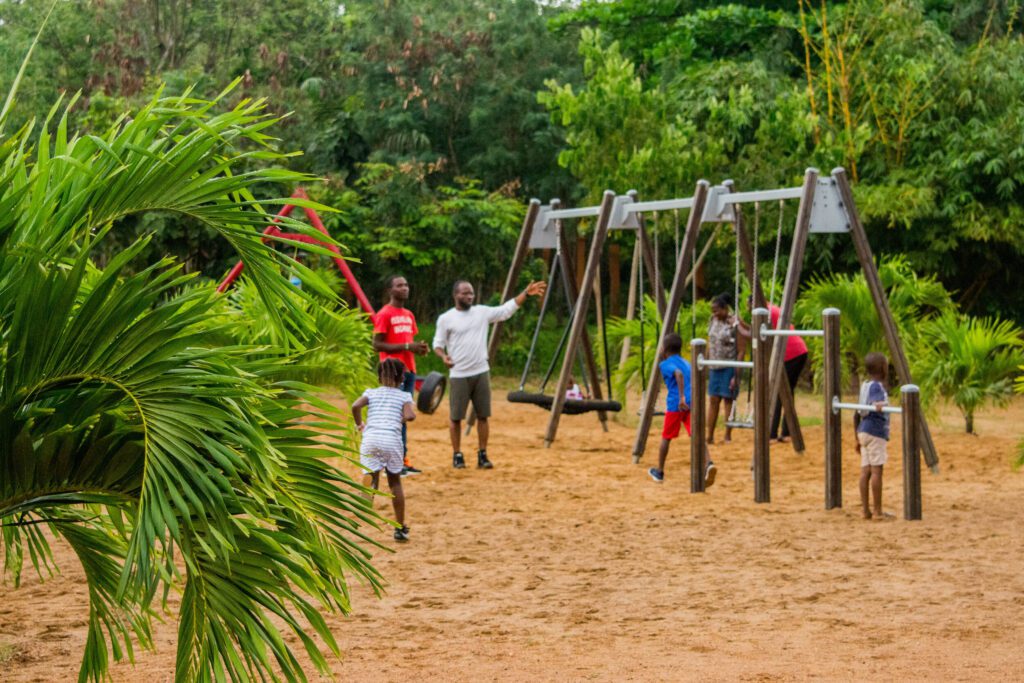 The Legon Botanical Gardens are owned by the University of Ghana and managed by both the Department of Botany and Mulch Company Ltd. Spanning 50 hectares of natural vegetation, the park was established in 1950 as a recreational center with a playground, canopy walks, and natural outdoor spaces, including lakes.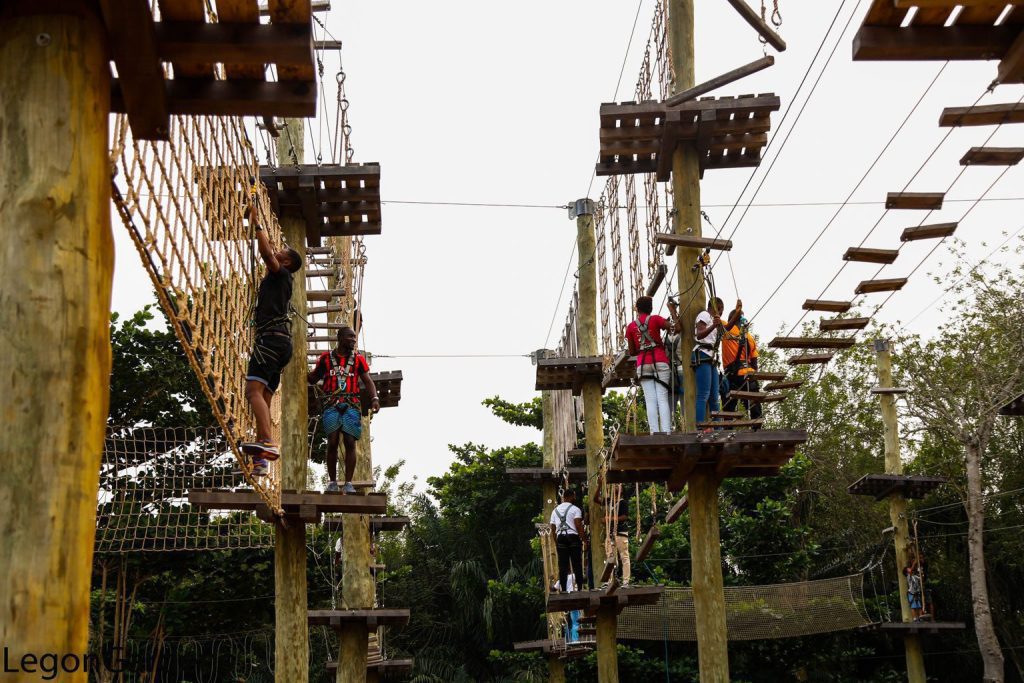 The idea behind the botanical garden was born out of a passion for the outdoors and adventure, which led to a collaboration between Mulch Company Limited and a Dutch company.
Visitors can put their skills to the test against a unique series of platforms connected by cables, wood, and rope, each with its own set of challenges. The high rope course has four routes that total 64 games on two levels, each featuring a zipline. Participants can walk on hanging boards, climb through rope mesh, swing from one suspension log to another, and partake in many other activities like;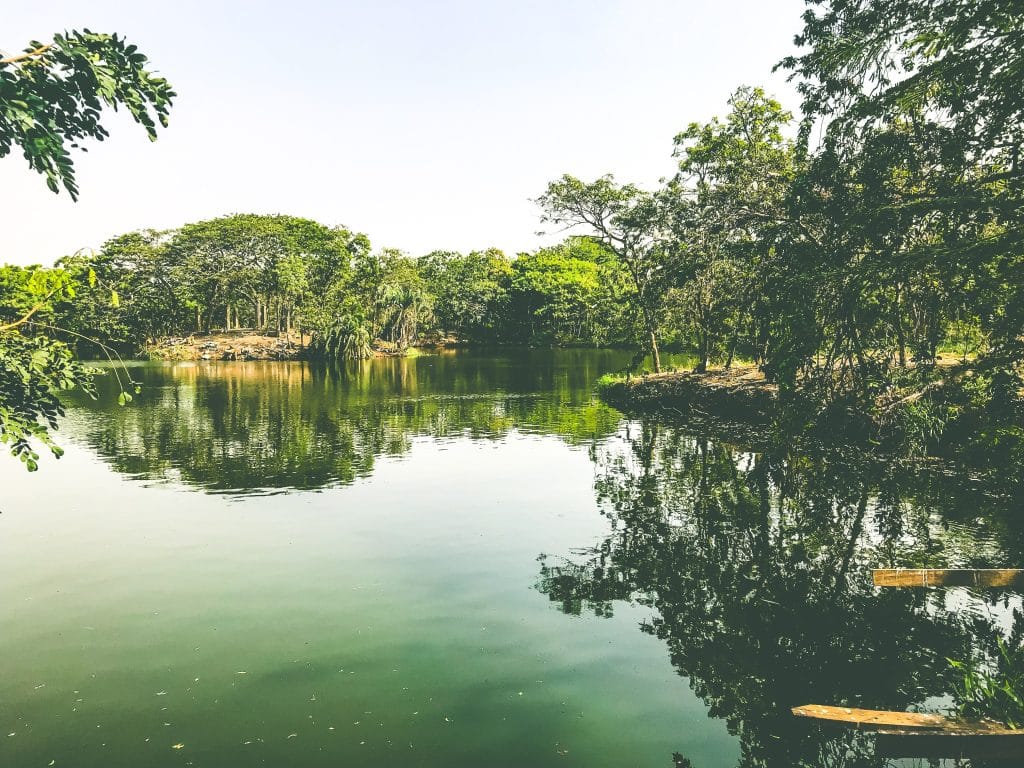 Canoeing
Canopy Walk
The Woodlands
Bird Watching
Fishing
Cycling
Before getting up on the ropes, all participants must be properly dressed in sneakers/closed-toe shoes, trousers/shorts, and gloves.