Asenema Waterfall is a breathtaking natural wonder located in the heart of the Akuapem Hills, just outside Accra and to the north of Aburi. This hidden gem is tucked away in the lush rainforest, providing visitors with an escape from the hustle and bustle of city life. While the Eastern Region of Ghana boasts many waterfalls, Asenema is particularly special due to its easy accessibility. It is located only 15 minutes from Akropong and a short 5-minute walk from the main road, following a marked trail.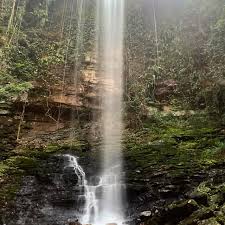 Asenema waterfall is a sight to behold, with water cascading down a series of rocky steps, surrounded by lush vegetation. The waterfall feeds a lively little stream nearby, which provides a serene atmosphere for visitors to enjoy. During the rainy season, the falls have a very good flow, making it a particularly impressive sight to behold. The natural beauty of the falls is truly awe-inspiring, making it a must-visit destination for nature enthusiasts and adventure seekers alike.
The journey to reach Asenema Waterfall is just as scenic as the destination itself. The drive towards the falls takes visitors through picturesque landscapes, with stunning views across the rolling hills that are so characteristic of the region. The winding roads leading to the falls are surrounded by thick forest, providing a sense of calm and tranquility that is hard to find in the bustling city.
In addition to its natural beauty, Asenema Waterfall offers visitors the opportunity to engage in outdoor activities such as hiking, picnicking, and swimming. The waterfall's serene environment is perfect for a relaxing picnic, and the cool waters of the stream provide a refreshing swimming experience for those who dare to take a dip. Visitors can also hike along the trail that leads to the falls, enjoying the stunning scenery and spotting various species of flora and fauna along the way.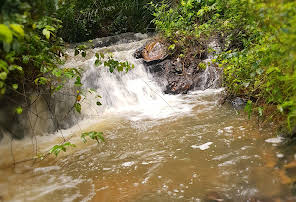 Asenema Waterfall is a true hidden gem in the Akuapem Hills, providing visitors with an unforgettable nature experience just a short drive from Accra. The falls' accessibility, natural beauty, and opportunities for outdoor activities make it a must-visit destination for anyone looking to escape the city and immerse themselves in the beauty of Ghana's natural landscape.
Nearby attraction
Boti Falls
Adom Falls
Umbrella Rock (45 Minutes Hike)
Tetteh Quarshie Cocoa Farm at Mampong Akropong
Mystery palm tree