The Homowo festival is a significant harvest celebration that is deeply rooted in the culture and traditions of the Ga people in Ghana. This festival is celebrated annually in the month of August, before the onset of the rainy season, and is observed by various towns and communities in the Greater Accra region where the Ga people reside.
The origin of Homowo is traced back to the pre-colonial era when the Ga people experienced a severe famine as a result of the failure of seasonal rains, which led to crop failure and widespread hunger. However, when the rains finally returned, the Ga people celebrated this renewal of life by creating the Homowo festival. The name Homowo is derived from the Ga language, with "Homo" meaning "hunger" and "woo" meaning "to hoot or jeer." Thus, the festival signifies "to hoot at hunger," and celebrates the triumph over hunger and famine.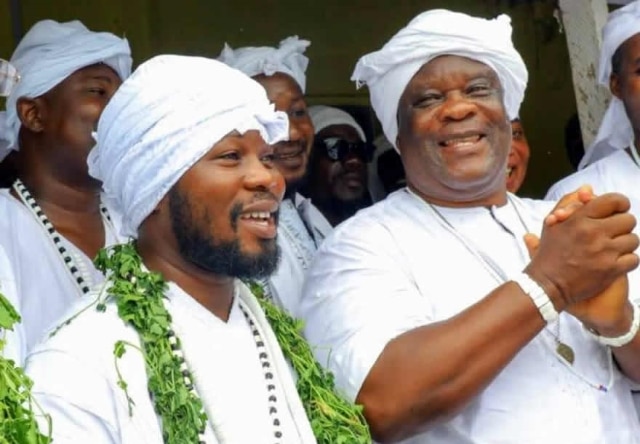 The festival starts with the planting of crops such as maize and yam, which are used in preparing the traditional dish known as Kpokpoi or Kpekple. This dish is made from maize flour, mixed with palm oil and fish, and is eaten with palm nut soup. During this period, noise-making is prohibited to ensure that the crops mature properly. It is believed that any noise made during this period will hinder the growth and development of the crops.
As the festival progresses, various towns and communities hold their own celebrations, with the climax of the festival being celebrated in Gamashie. The festivities include traditional dances such as the Kpanlogo dance, which is a popular dance form among the Ga people. The dance is characterized by energetic movements and is usually accompanied by drumming and chanting.
In addition to the Kpanlogo dance, the Homowo festival also features merrymaking, face painting, singing, and chanting. Traditional leaders and family heads also sprinkle the Kpokpoi in their family house, while others sprinkle it around the town. The celebration usually involves a lot of traffic and roads are often blocked off to accommodate the festival.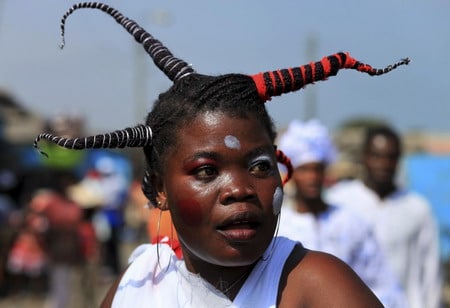 Some of the towns that celebrate the Homowo festival include La, Teshie, Teshie Nungua, Osu, Ga-Mashie, Tema, Prampram, and Ningo. Although the festival is primarily a Ga tradition, people from other ethnic groups are also welcome to join in the celebrations.
The festival has become an integral part of Ghanaian culture and is widely celebrated across the country.
READ NEXT ON : Asogli Yam Festival