Asogli Yam Festival is an annual festival held by the people of Asogli in the Ho Municipality of Ghana's Volta Region. It is celebrated annually in September to commemorate the cultivation of yam, which was started by a hunter who discovered the tuber in the forest during a hunting expedition.
According to legend, yam cultivation began among the Asogli people when the yam that the hunter hid during his hunting expedition germinated and grew larger. The Ewe people of Ghana brought the celebration with them when they migrated from Notse in the Republic of Togo, where it is still celebrated.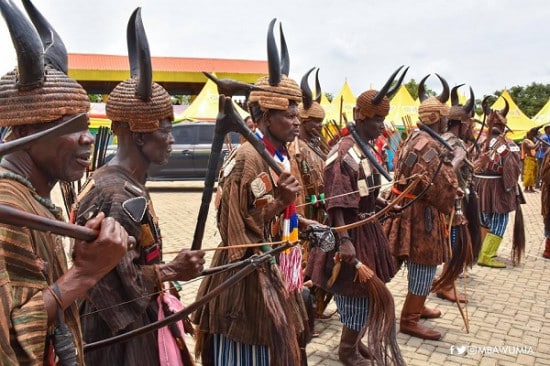 Togbe Aede XIV reintroduced the Yam Festival, which had been dormant for over a decade, in 2004. The Yam Festival, which aims to educate and entertain both Ghanaians and visitors about Asogli traditions, provides an opportunity to experience traditional music, dance, storytelling, and a grand durbar to conclude the festival. Togbe Aede XIV has led the way in uniting many chiefs throughout the Volta Region, as well as other parts of Ghana and Togo. As a result, the Yam Festival draws a large number of these chiefs.
On May 8, 2018, the Asorgli state announced at a press conference in Ho that the festival's name would be changed to Te Za (Yam Festival) to reflect the people's history and culture.
Original of the Asogli Yam Festival
The Ewes brought the Yam Festival down from Notse in the Republic of Togo, where it is still celebrated. Yam cultivation is a laborious task, and legend has it that some of those who attempted it did not live to see the fruits of their labor. It was and still is labor-intensive, energy-consuming, and dangerous, as the proverb "Ne wonye eteti tsogbe wo dua ete la, ne egbor ma kpor etsroa ha du o" attests.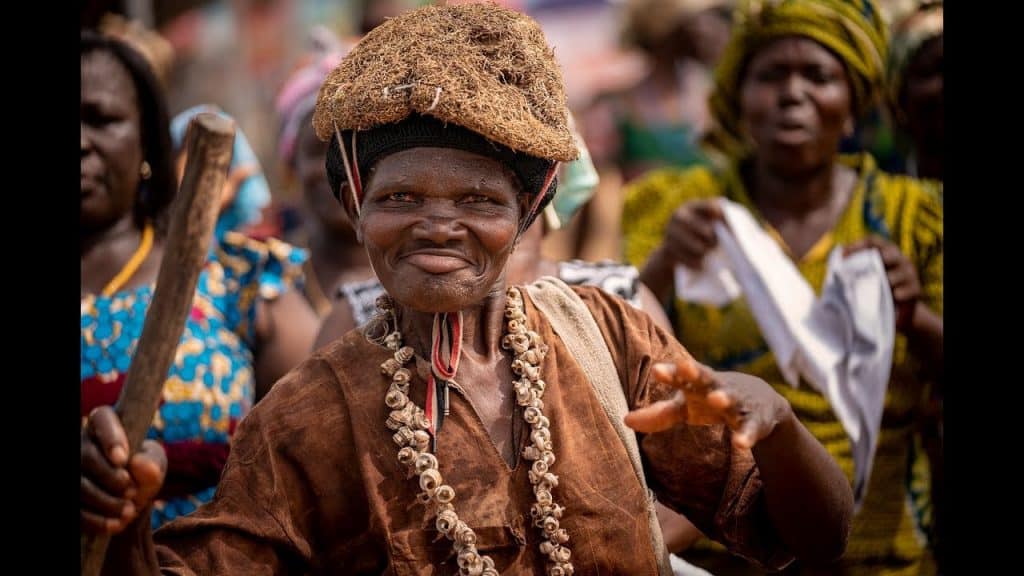 This literally means that if yam is eaten on the day of planting, the goat will never taste the peel. Diligence was thus required, and the permission and guidance of the gods of the land and the ancestors were sought throughout the entire planting to harvesting period.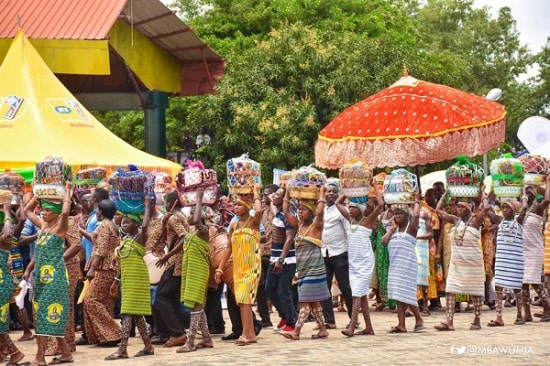 Before any living being tasted the boiled and mashed yam, normally white and red-oiled, called "bakabake" during harvest time, which is usually in September. "Dzawuwu" is the name given to this rite. The remainder of the mashed yam is then consumed as a communal meal, a symbol of family, clan, and community unity and reconciliation.
Tap >> here<< to learn more about the festival.
READ NEXT ON : Homowo Festival