Kotoka International Airport (IATA: ACC, ICAO: DGAA) is a major international airport located in Accra, the vibrant capital city of Ghana. Serving as the sole international gateway to the country, the airport is operated by Ghana Airports Company Limited (GACL), which manages its operations and facilities.
The airport has a rich history, originally serving as a military airfield during World War II under the British Royal Air Force. After the war, President Kwame Nkrumah initiated a development project in 1956 to transform the military base into a functional terminal building, completing the project in 1958. At that time, it was known as Accra International Airport, with a capacity of handling 500,000 passengers annually.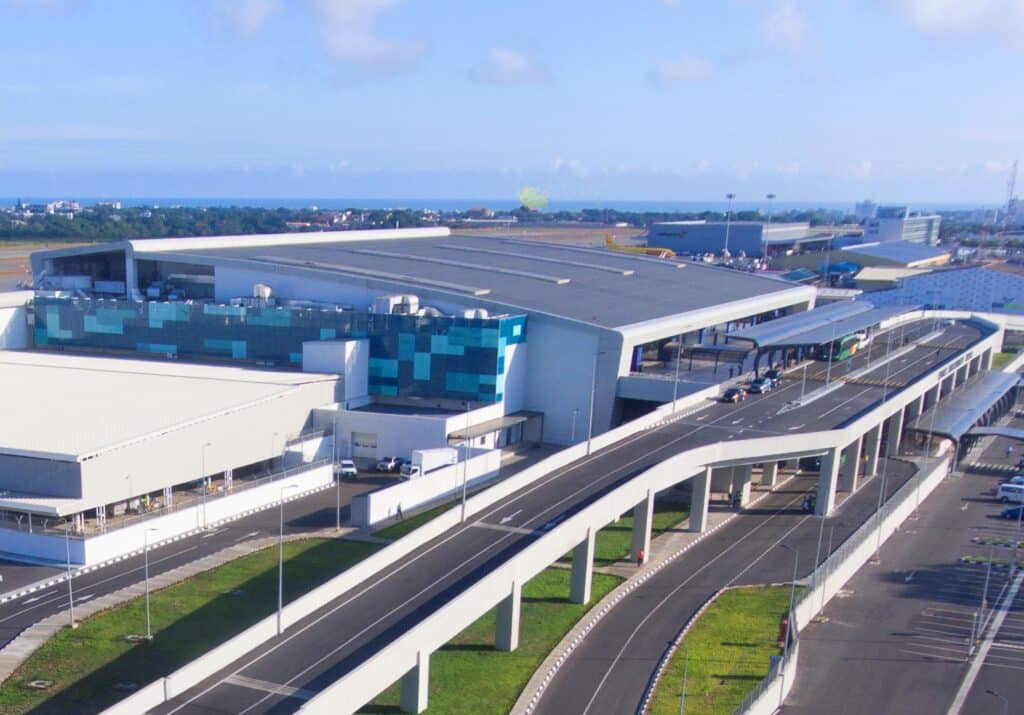 In 1969, the airport underwent a significant change and was renamed Kotoka International Airport to honor the memory of Lieutenant General Emmanuel Kwasi Kotoka, who played a role in the National Liberation Council. Kotoka tragically lost his life during an unsuccessful coup attempt at the location that now serves as the airport's forecourt.
Kotoka International Airport has witnessed remarkable growth over the years, becoming one of Africa's leading airports. In 2019, it achieved a milestone by serving a record-breaking 3 million passengers. However, the global impact of the COVID-19 pandemic in 2020 led to a significant decrease in passenger numbers, reaching 1.2 million. Nevertheless, the airport demonstrated resilience, rebounding to 2.8 million passengers by 2022.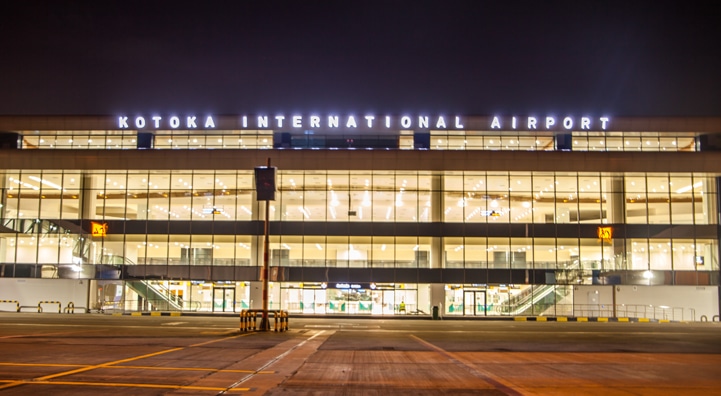 Presently, the airport plays a crucial role as a hub for Africa World Airlines, a prominent domestic and regional operator, and also serves as a base for domestic operator Passion Air.
Kotoka International Airport consists of two passenger terminals, Terminal 2 and Terminal 3. Terminal 2 is dedicated to handling domestic flights within the country, while Terminal 3 caters to regional, international, and long-haul operators. Terminal 1 is currently not in use, but plans are in place to redevelop it into an FBO (Fixed-Base Operator) facility.
The construction of Terminal 3, a remarkable project valued at $274 million, commenced on March 1, 2016. The new terminal has a significant capacity, capable of handling up to 5 million passengers annually, with the potential for expansion to accommodate 6.5 million passengers. President John Dramani Mahama and Turkish President Recep Tayyip Erdoğan participated in the groundbreaking ceremony.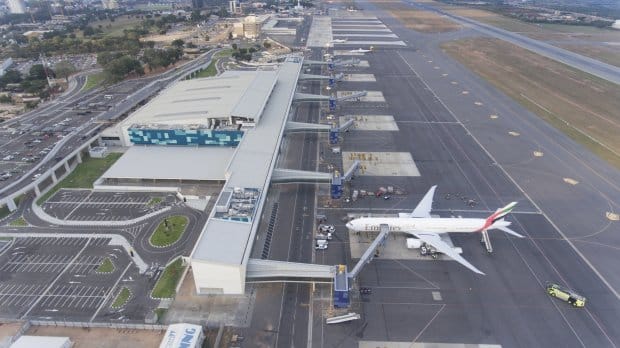 Terminal 3, equipped with six boarding bridges, three business lounges, and a large commercial and retail area, officially opened its doors to passengers on September 15, 2018. Remarkably, the terminal can also accommodate large aircraft, including the Airbus A380.
The excellence of Kotoka International Airport has been widely recognized. The airport has received the prestigious "Best Airport in Africa" award in the category of airports serving 2-5 million passengers annually, consecutively for three years (2019, 2020, and 2021) by the Airports Council International, a testament to its commitment to providing top-notch services and facilities to travelers.