The African Arbitration Association (AAA), established in 2018 is a non-governmental pan-African organization aimed at developing the practice of International Dispute Resolution mainly through arbitration. They do this by providing access to information/technical knowledge, enhancing awareness of arbitration activities, facilitating member coordination, and recognizing great contributions to the development of International Arbitration and Alternative Dispute Resolution (ADR) in general.
The first AAA conference took place in 2019 in Kigali. However, Covid ensured that the second conference was done virtually and a year behind schedule. This year, Ghana had the honor of hosting the 3rd AAA Conference from 3rd to 5th November 2022 at the Mövenpick Ambassador Hotel, Accra. The theme 'Africanisation of International Dispute Resolutions' brought together professional arbitrators, students aspiring to become Arbitrators, lawyers or non-lawyers alike looking to explore arbitration as a dispute resolution mechanism, and over 45 speakers and keynote speaker, Chief Olusegun Obasanjo, Former President of the Federal Republic of Nigeria.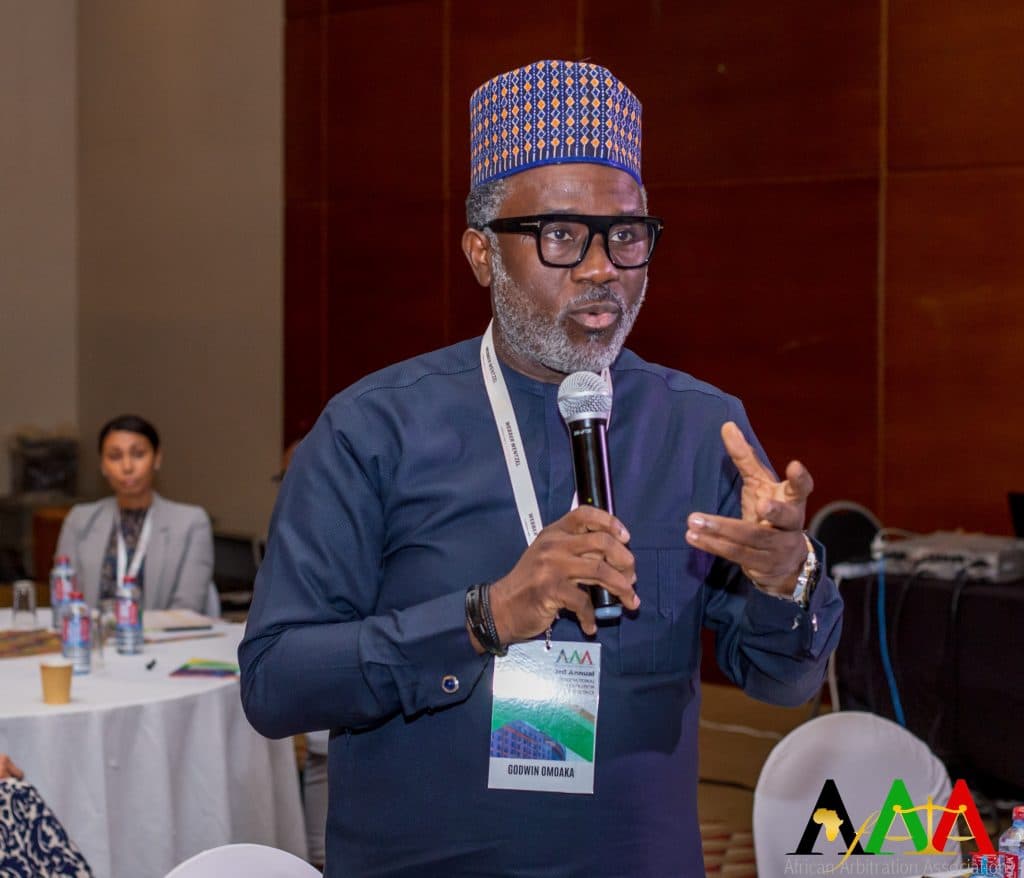 The 3-day event commenced with a captivating opening ceremony. There was a beautiful display of Ghanaian cultural dances by the Ghana Dance Ensemble, a welcome address by Chief Bayo Ojo, president of AAA whose 3-year presidency ended with this conference, a Keynote address, a launch of SOAS 2022 Arbitration in Africa Survey, and a cocktail reception.
Friday and Saturday saw active informative panel discussions divided into 8 sessions. Then the conference ended with an award ceremony and a Gala night. There was distribution of awards to both individuals and institutions who had promoted arbitration in Africa. The Gala night where participants were beautifully dressed in black and gold, ate and danced the night away to music provided by the National Symphony Orchestra and the live band.
READ NEXT ON: Brilliant Legon Student Creates An Automated Twitter Bot That Estimates E-levy Charges