The Kumasi Culture Center is a vibrant and buzzing hub of Ghanaian culture that offers visitors an unrivaled opportunity to explore the richness and diversity of Ghana's cultural heritage. As a recent visitor to the Center, I was struck by the variety of exhibits and activities available, all of which emphasized the depth and complexity of Ghanaian culture.
The sheer volume of artwork and antiques on display was striking. There was no shortage of magnificent art to savor from handmade wood carvings to vibrant tapestries and intricate beadwork. A comprehensive insight into the numerous facets of Ghanaian culture was featured in the Center's exhibits on indigenous farming practices, tribal customs, and religious rituals.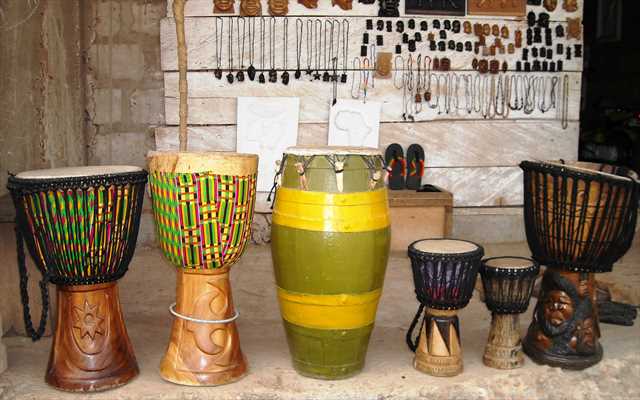 Beyond the exhibits, the Center gives visitors the chance to engage with artists and artisans alike. I witnessed first-hand crafters at work producing handmade crafts using traditional techniques that have been passed down through generations. I even observed an expert miniaturist paint ancient household implements. His patience and attention to detail enthralled me.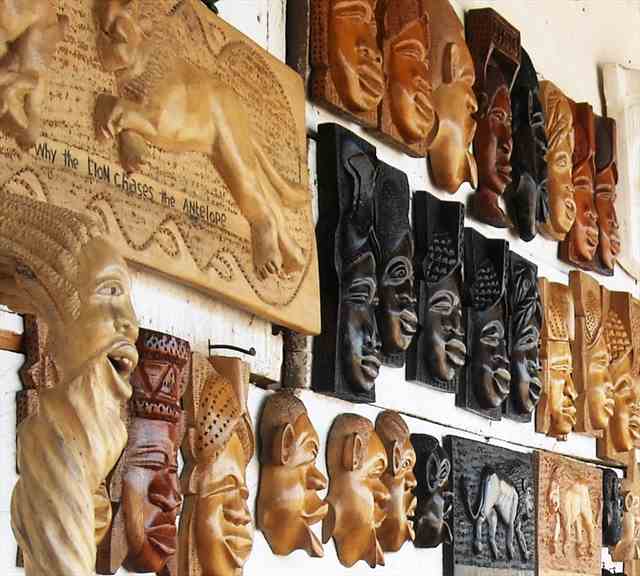 I also saw a live performance of Adowa, a traditional dance of the Ashanti people passed down for centuries from one generation to another. It was evident that this dance was significant to the audience who had gathered to watch the dance from their cheering and smiling faces. The dancers moved gracefully and were adorned with vibrant costumes and dazzling beads/jewelry.
History of the Kumasi Culture Center
The idea for the Center was first proposed in the 1960s by the Ghanaian government as part of its commitment to promoting Ghana's culture and identity. The idea was to create a cultural hub that would reflect the country's diverse cultural heritage, bring people together, and foster national unity. It was believed that the Kumasi Cultural Center would catalyze the promotion and development of Ghanaian arts and culture.
The Kumasi Cultural Center was officially opened in 1980 by then-president Hilla Limann. The center covers an area of about 10 acres and comprises several facilities, including an amphitheater, a museum, an exhibition hall, a library, a craft village, and a restaurant. The center provides a platform for artists and cultural practitioners to showcase their talents and promote Ghana's cultural heritage.
The amphitheater is the most significant facility within the Kumasi Cultural Center. It can seat up to 5,000 people and serves as the primary venue for cultural performances and events, including music and dance shows, plays, and festivals. The amphitheater has hosted numerous cultural events that have attracted both local and international visitors. These events have contributed to the promotion of Ghana's culture and have generated revenue for the center.
The museum, located within the Kumasi Cultural Center, is home to a collection of traditional Ghanaian artifacts, such as masks, sculptures, textiles, and musical instruments. The museum serves as a valuable resource for researchers, scholars, and students who are interested in Ghana's cultural heritage. The exhibition hall, also located within the center, is used to showcase contemporary Ghanaian art and host temporary exhibitions.
The craft village, located within the Kumasi Cultural Center, is a market where visitors can purchase handmade crafts and souvenirs made by local artisans. The craft village provides a platform for artisans to showcase their work and promote their crafts. The restaurant, located within the center, serves traditional Ghanaian dishes and provides a space for visitors to relax and socialize.
Anyone interested in exploring Ghanaian culture should not miss the Kumasi Culture Center which is a treasure trove of this country's rich heritage. Overall, my visit was a transformative experience that left me with a newfound appreciation for Ghana's rich cultural legacy. I would recommend this destination to anyone seeking to deepen their awareness of West African culture and I look forward to returning myself in the future.
READ NEXT ON: Kumasi in a Day: A Whirlwind Tour of Ghana's Cultural Heartland