Prof. Elsie Effah Kaufmann, born on 7 September 1969, is a well-known academic and biomedical engineer in Ghana. She hails from Assin in the Central Region of Ghana and is the daughter of educators. She attended Aburi Girls' Senior High School for her secondary education and obtained her International Baccalaureate Diploma from the United World College of the Atlantic in Wales in 1988.
Prof. Effah Kaufmann holds a Bachelor of Science in Engineering (BSE), a Master of Science in Engineering (MSE), and a Ph.D. in Bioengineering, all from the University of Pennsylvania, USA. After completing her graduate studies, she received her postdoctoral training at Rutgers University before returning to Ghana to join the University of Ghana in 2001.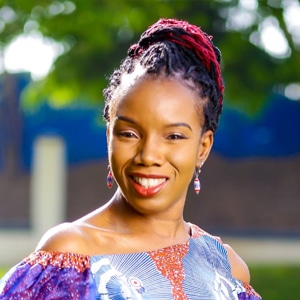 At the University of Ghana, Prof. Effah Kaufmann played a key role in the establishment of the Faculty of Engineering Sciences. She was a member of the Planning Committee set up by the Academic Board of the university to propose the establishment of the faculty and was also a member of the three-person Implementation Committee set up by the Vice Chancellor following the submission and adoption of the Planning Committee's report. In 2006, she was appointed as the first Head of the Department of Biomedical Engineering, where she served for several years.
Prof. Effah Kaufmann is a dedicated teacher and researcher, focusing on Tissue Engineering, Biomaterials, and the application of Biomedical Engineering concepts to solving problems in the Ghanaian context. Her work has earned her recognition both in Ghana and abroad, including the University of Ghana's Best Teacher Award for the Sciences in 2009, the International Women's Forum Leadership Foundation Fellowship in 2011, and the National Society of Black Engineers' 2018 Golden Torch Award for International Academic Leadership.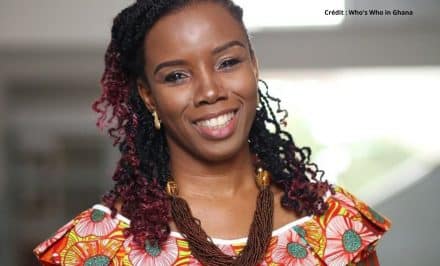 Prof. Effah Kaufmann is a passionate advocate for science education at all levels. She has been the host and quiz mistress of the Ghana National Science & Mathematics Quiz TV Programme since 2006 and has worked tirelessly to inspire and mentor young girls in Ghana to pursue careers in science, technology, engineering, and mathematics (STEM) fields.
In recognition of her exceptional and continuous contributions to science education in Ghana, Prof. Effah Kaufmann was awarded the 2017 Impact Africa Summit Laureate for Education in Ghana, recognizing her as a role model and inspiration to many young girls and recognizing her efforts as vital to achieving Sustainable Development Goals 4 and 5.
Prof. Effah Kaufmann is currently the President of the Ghana Society of Biomedical Engineers and a board member of the African Gifted Foundation Ghana (African Science Academy) and the British International School-Ghana. In December 2020, she was appointed an associate professor at the University of Ghana, and on 1 August 2022, she was appointed as the Dean of the School of Engineering Sciences at the university.
READ NEXT ON: Dr. Vanessa Mensah-Kabu, Ghana's youngest Medical Doctor ever at age 22.