Togbe Afede XIV, also known as James Akpo, is a distinguished figure who holds several significant positions in Ghana. He serves as the Agbogbomefia of the Asogli State, the President of the Asogli Traditional Area, and formerly held the position of President of the National House of Chiefs. Togbe Afede XIV's life journey and achievements are truly remarkable, showcasing his commitment to education, entrepreneurship, and community leadership.
Born on 23 April 1957 in Ho, Togbe Afede XIV, was born to Corporal Patrick Akpo and Madam Rose Anyawoe. Sadly, his twin brother, Philip, passed away at an early age, marking a challenging moment in his life. However, this setback did not hinder his determination to excel.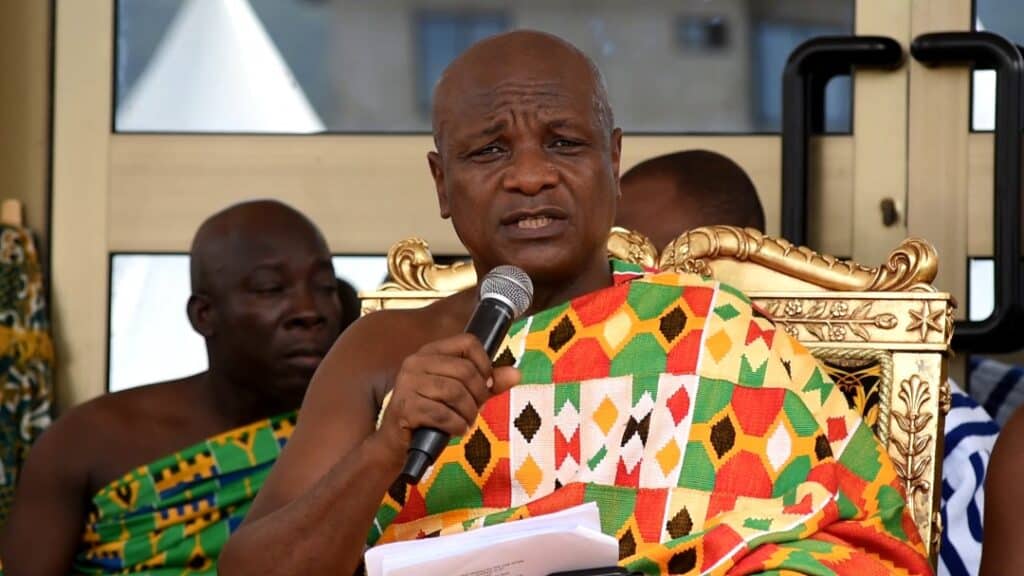 Togbe Afede XIV began his educational journey at the Ho Bankoe Roman Catholic Boys School in 1961. He later enrolled in Kpedze Secondary School in 1969 and successfully completed his GCE "O" Level in 1974. Continuing his academic pursuit, he joined Labone Secondary School in Accra, where he excelled in the GCE "A" Level examination in 1976.
In his pursuit of knowledge, Togbe Afede XIV attended the University of Ghana, where he obtained a Bachelor of Business Administration degree in Accounting in 1979. His thirst for education led him to further his studies at the prestigious Yale School of Management, where he earned an MBA in 1989.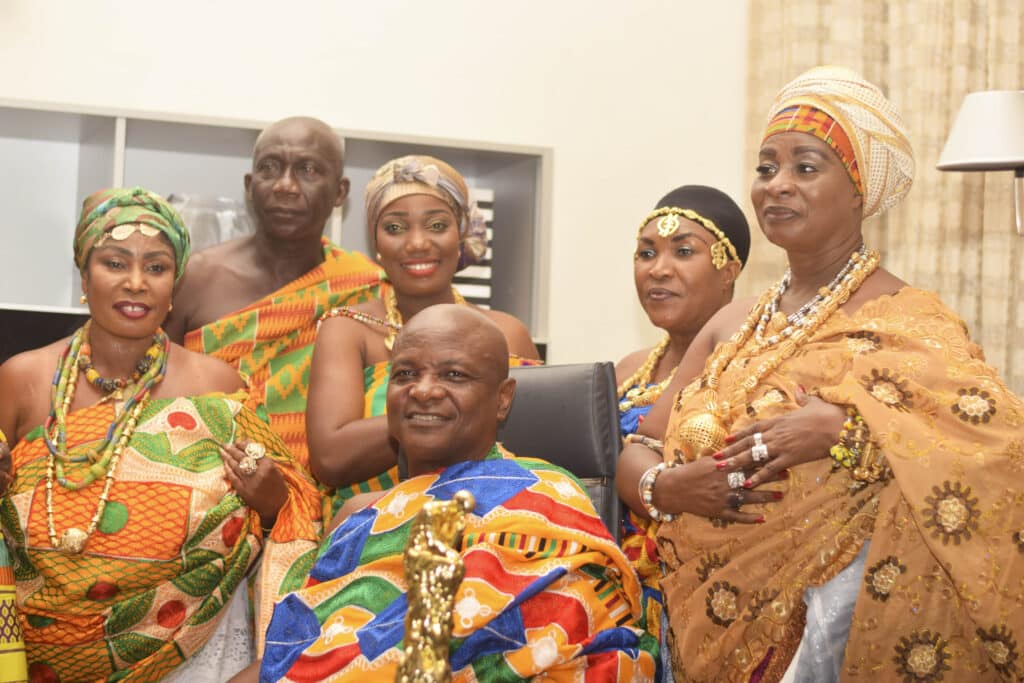 Togbe Afede XIV's professional career is as diverse and impressive as his educational background. He currently holds the position of executive chairman at World Trade Centre Accra and was appointed as a member of the board of directors of the World Trade Centre in 2015. He is also the founder of SAS Finance Group Ltd, which encompasses Strategic African Securities Ltd, a stock brokerage and corporate finance advisory firm, as well as SAS Investment Management Ltd, an asset management firm. In addition, he founded Strategic Initiatives Ltd (SIL), a portfolio and private equity investment firm, and played a crucial role in co-founding Sunon Asogli Power Ghana Ltd, Databank Financial Services, and Africa World Airlines Ltd.
Notably, Togbe Afede XIV is a co-pilot of the Embraer 145 aircraft of Africa World Airlines. In April 2021, he had the honor of piloting the first landing at Ho Airport, further showcasing his multi-faceted talents and interests.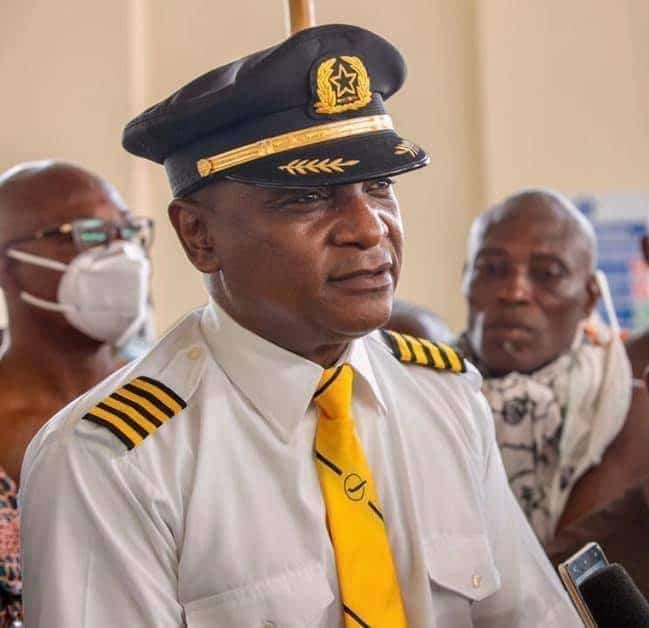 In addition to his professional endeavors, Togbe Afede XIV serves on various boards, demonstrating his commitment to contributing his expertise to the betterment of Ghana. He has held board memberships in prominent organizations such as the World Trade Centers Association, Pioneer Kitchenware Ltd (as Chairman), Accra Hearts of Oak FC Ltd (as Chairman), Africa World Airlines (as Co-chairman), National Investment Bank (as Chairman from 2017-2019), Bank of Ghana (as Board Member from 2003-2013), Aluworks Ghana Ltd (as Board Member), and Ensign College of Public Health (as Board Member).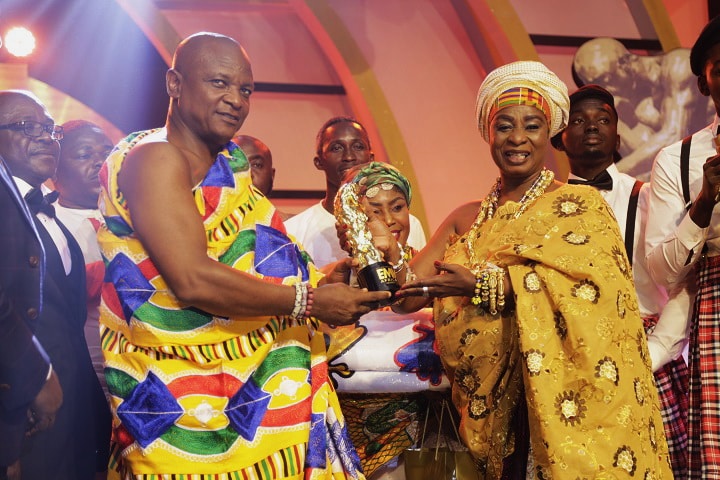 Throughout his illustrious career, Togbe Afede XIV has received numerous awards and recognitions for his outstanding contributions. He was honored as the Personality of the Year at the 2005 Millennium Excellence Awards in Ghana and received the Order of the Volta in 2008. His leadership in chieftaincy was acknowledged at the 2010 Millennium Excellence Awards, and he was awarded the Golden Image Awards in 2011 for his commitment to peace and development initiatives. In 2018, he was named the Ultimate Man of the Year at the Exclusive Men of the Year Awards. Most recently, in 2020, he was recognized as the Entrepreneur of the Decade at the Ghana Entrepreneurs and Corporate Executive Awards.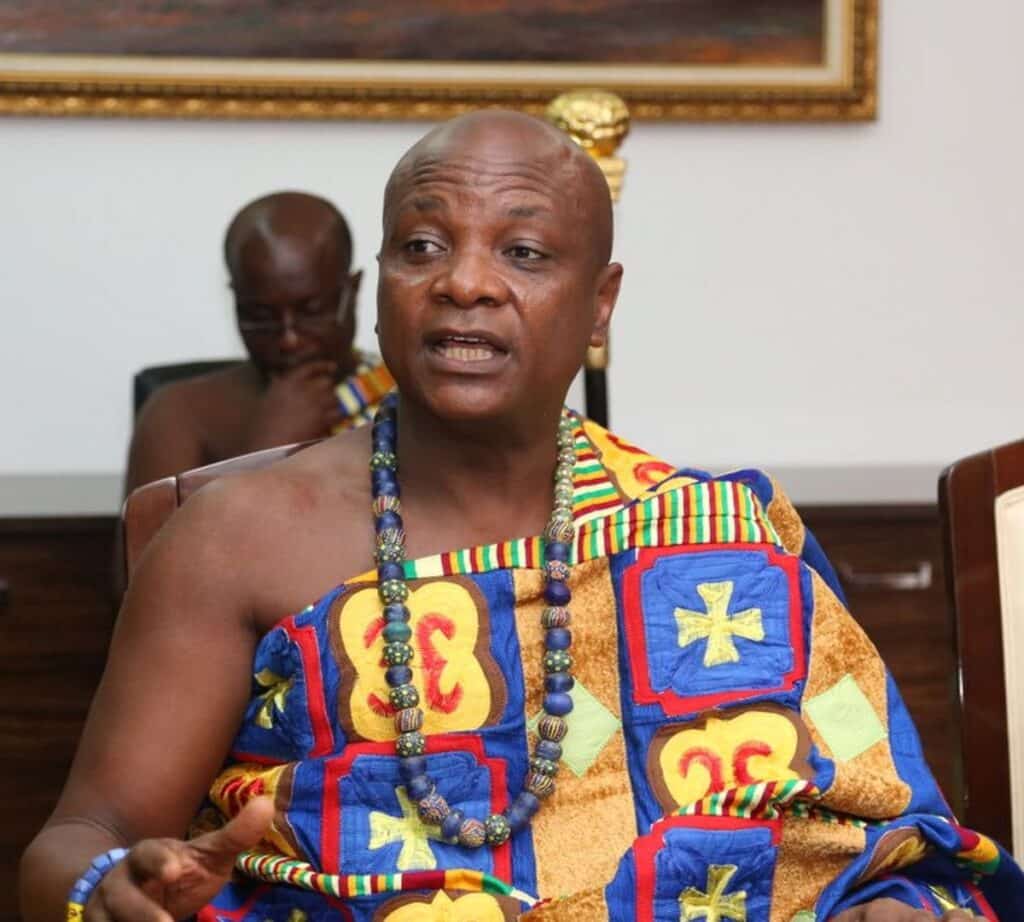 Togbe Afede XIV's journey exemplifies the power of education, entrepreneurship, and community leadership. His dedication to personal growth, combined with his unwavering commitment to making a positive impact, has positioned him as a role model for aspiring entrepreneurs and community leaders in Ghana and beyond. Through his various roles and accomplishments, Togbe Afede XIV continues to contribute to the growth and development of his country, leaving a lasting legacy for future generations.