Samuel Esson Jonah (Sam Jonah), born on 19 November 1949, is a highly accomplished Ghanaian businessman and the esteemed chancellor of the University of Cape Coast. With an illustrious career, he currently serves as the executive chairman of Jonah Capital, an equity fund based in Johannesburg, South Africa. Jonah's notable achievements include his presidency at AngloGold Ashanti, where he shared strategic leadership responsibilities with CEO Bobby Godsell.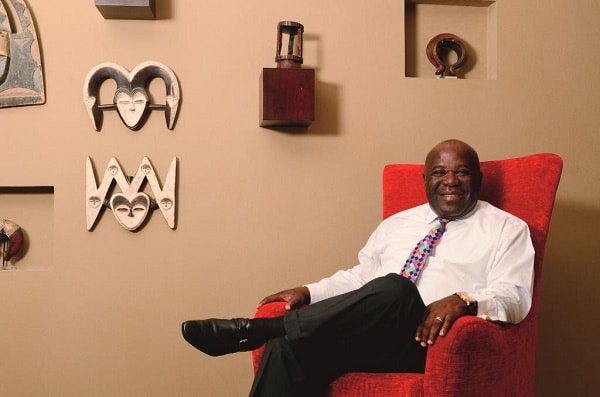 Born in Obuasi, Jonah hails from a Fante Royal background and received his high-school education at Adisadel College. He further pursued his passion for mining by earning an Associateship in Mining Engineering at the Camborne School of Mines. Subsequently, he obtained an MSc in Mine Management from the Imperial College of Science and Technology.
Jonah's career trajectory began in 1979 when he joined the Ashanti Goldfields Corporation. Starting from various roles, including underground operations, he swiftly ascended to the position of chief executive officer at the age of 36. During his tenure, he played a pivotal role in transforming Ashanti Goldfields into a mining multinational. Under his guidance, gold production escalated from 240,000 ounces per annum to over 1.6 million ounces within a decade, and he successfully orchestrated the listing of the company as the first operational African entity on the New York Stock Exchange.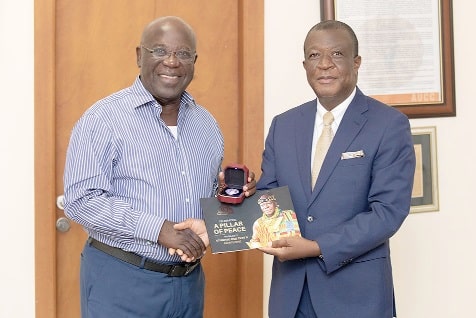 In 2009, Jonah assumed the position of non-executive director at Vodafone, showcasing his extensive industry expertise. Moreover, his exemplary leadership and technical contributions to advancing the mineral industry in Africa led to his election as a member of the National Academy of Engineering in 2019.
Currently serving as the esteemed chancellor of the University of Cape Coast, Jonah chairs the boards of prominent organizations such as Equator Exploration Limited, Scharrig Mining, Equinox Minerals, Uramin, Moto Goldmines Ltd, and Range Resources Limited.
He has also served or continues to serve on various boards, including Transnet, Mittal Steel SA, Ashesi University, Standard Bank of South Africa, Lonmin, the Commonwealth African Investment Fund (Comafin), the advisory council of the UN Secretary-General's Global Compact, President Olusegun Obasanjo's International Investment Advisory Council on Nigeria, President Thabo Mbeki's International Investment Advisory Council of South Africa, and President John Kufuor's Ghana Investors' Advisory Council.
Jonah's contributions extend further as a member of the advisory board of the London Business School and as a board member of the Otumfuo Osei Tutu II Foundation.
Recognized for his exceptional achievements, Jonah has received numerous honors and accolades. In 1996, he was awarded an honorary Doctor of Science (D.Sc.) degree jointly by the Camborne School of Mines and the University of Exeter in the United Kingdom. Adisadel College has named Jonah House after his father, Thomas Jonah, paying tribute to his family legacy. In June 2003, he became the first Ghanaian to be knighted in the 21st century, receiving an honorary knighthood (KBE) from the Prince of Wales.
This prestigious recognition acknowledged his remarkable accomplishments as an African businessman, a prominent executive from the Commonwealth, and a global figure. Notably, Jonah's name features among the wealthiest individuals in Ghana. Moreover, his remarkable contribution to the development of the mining industry in Ghana earned him a platinum award from the Ghana Mine Workers Union on 5 December 2019. In January 2023, he received further acclaim by being listed among the 100 most reputable Africans in the field of business.
Samuel Esson Jonah's exceptional journey and remarkable contributions have not only left an indelible mark on the business landscape but have also inspired generations of aspiring entrepreneurs and leaders in Africa and beyond.