Jackie Appiah, born on December 5, 1983, is an actress of Ghanaian and Canadian descent. Her talent and dedication to her craft have earned her numerous awards and nominations, including Best Actress in a Leading Role at the 2010 Africa Movie Academy Awards and Best Actress in a Supporting Role at the Africa Movie Academy Awards in 2007. Additionally, she received nominations for Best Actress in a Leading Role and Best Upcoming Actress at the Africa Movie Academy Awards in 2008.
Born in Toronto, Canada, Jackie Appiah is the youngest of five children. Despite being born in Canada, she identifies as Ghanaian Canadian, as she relocated to Ghana with her mother at the age of 10. She is widely recognized by her maiden name, Appiah. In 2005, she married Peter Agyemang and they have one son. Her father, Kwabena Appiah, is currently residing in Toronto, Ontario, Canada, and is the younger brother of the late Joe Appiah, a renowned lawyer in Kumasi.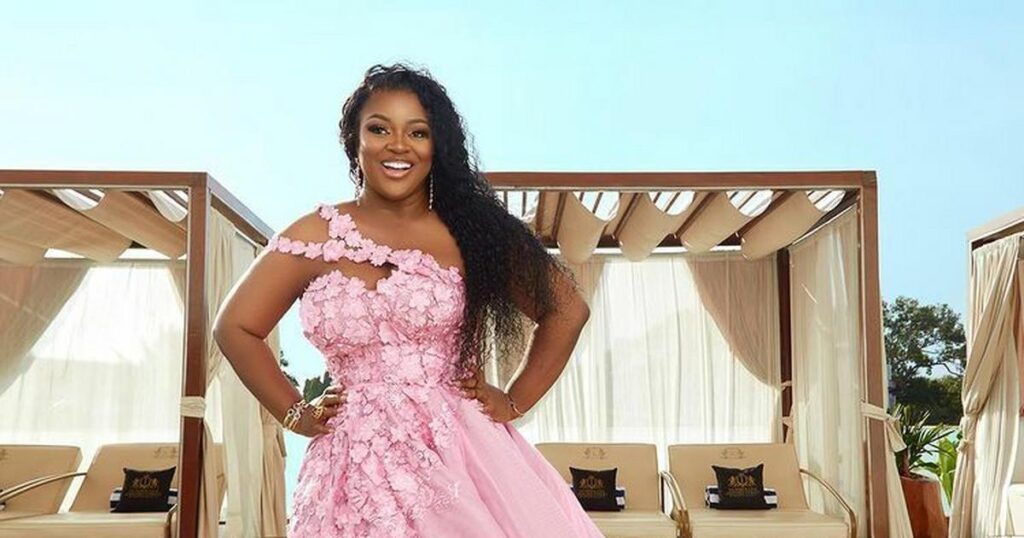 Jackie Appiah's career took off when she was invited by Edward Seddoh Junior, the writer of "Things We Do For Love," to join the cast. Her role as Enyonam Blagogee marked the beginning of her regular appearances on screen. She went on to participate in various TV series such as "Tentacles," "Games People Play," and "Sun-city."
Reflecting on her early days in the industry, Jackie recalls feeling incredibly shy during her first on-set experience in a Venus Film Production titled "Divine Love." Despite her initial self-doubt, she managed to impress everyone. She considers her role in "Mummy's Daughter" by Venus Films as one of her best performances. The film portrays the Bartels Family, where she portrayed the character of Princess, the daughter. Jackie expresses her satisfaction with her acting in that role.
Jackie Appiah gained recognition in Nollywood through her successful Ghanaian films, including "Beyoncé – The President Daughter," "Princess Tyra," "Passion of the Soul," "Pretty Queen," "The Prince's Bride," "The King is Mine," and "The Perfect Picture." Some of her notable Nollywood films include "Black Soul" and "Bitter Blessing," alongside Ramsey Noah, as well as "My Last Wedding," alongside Emeka Ike.
In 2013, Jackie received the Best International Actress award at the Papyrus Magazine Screen Actors Awards (PAMSAA) held in Abuja, Nigeria, further cementing her status as an accomplished actress.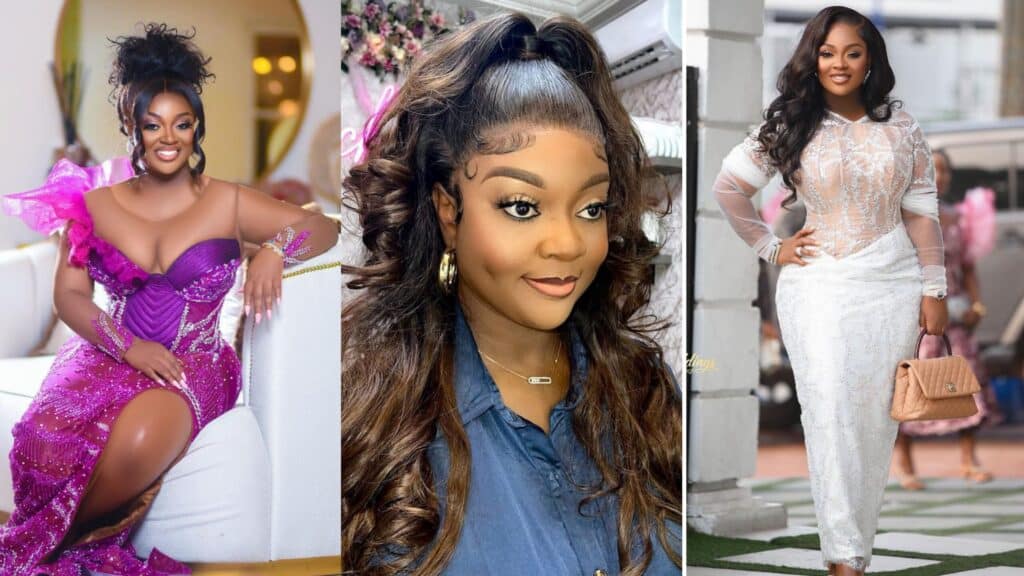 Outside of her acting career, Jackie Appiah has also ventured into promotional work. Her face can be seen on billboards and TV commercials in Ghana, representing various brands such as GSMF, U.B, and IPMC. Her first TV commercial was for GSMF, and she has since continued to collaborate with different companies for promotional campaigns.
Jackie Appiah's talent, versatility, and contributions to the film industry have made her a respected figure in both Ghanaian and Nollywood cinema. Her passion for acting and her ability to captivate audiences have solidified her status as a renowned actress in the African film industry.