Amma Darko is a highly acclaimed Ghanaian novelist, renowned for her insightful and vivid portrayals of everyday life in Ghana. Born in Koforidua, Ghana in 1956, Darko spent her formative years in Accra, where she developed a passion for literature and storytelling.
After completing her studies in Kumasi, where she earned her diploma in 1980, Darko worked for the Science and Technology Center in Kumasi before moving to Germany in the 1980s. During her time in Germany, Darko continued to write and develop her craft, drawing inspiration from her experiences as an African woman living in a foreign land.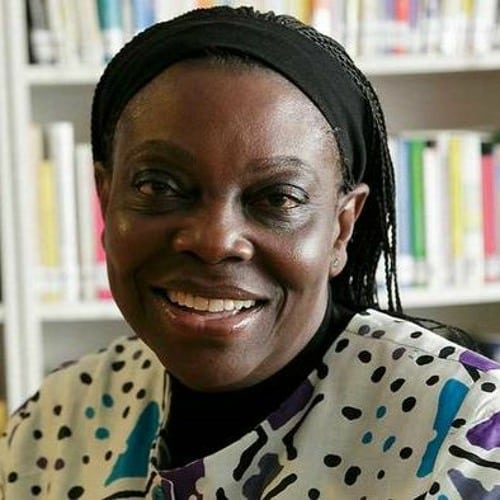 Darko's first novel, Beyond the Horizon, was published in Germany and marked the beginning of a prolific career as a writer. Her subsequent novels, including The Housemaid, Faceless, and Not Without Flowers, have been published in Ghana and have earned critical acclaim both at home and abroad.
Darko's work is known for its unflinching portrayal of the lives of ordinary Ghanaians, particularly women and children, and for shining a light on the many forms of exploitation and oppression that they face. Her writing is characterized by its vivid descriptions, its keen eye for detail, and its deep empathy for its subjects.
Darko's contributions to Ghanaian literature have been widely recognized, and her work has been the subject of numerous academic studies and literary analyses. Her novels have been discussed in Vincent O. Odamtten's book Broadening the Horizon: Critical Introductions to Amma Darko, and in Louise Allen Zak's doctoral thesis, "Writing Her Way: A Study of Ghanaian Novelist Amma Darko," among other works.
In recognition of her outstanding contributions to literature, Darko has received numerous awards and accolades throughout her career. She was awarded The Golden Baobab Prize for one of her novels, a prestigious literary award that celebrates excellence in African children's literature. Darko's works continue to inspire and educate readers around the world, and her legacy as one of Ghana's greatest novelists is firmly established.
Bibliography
The following is a list of books written by Ghanaian author, Amma Darko, and their brief summaries: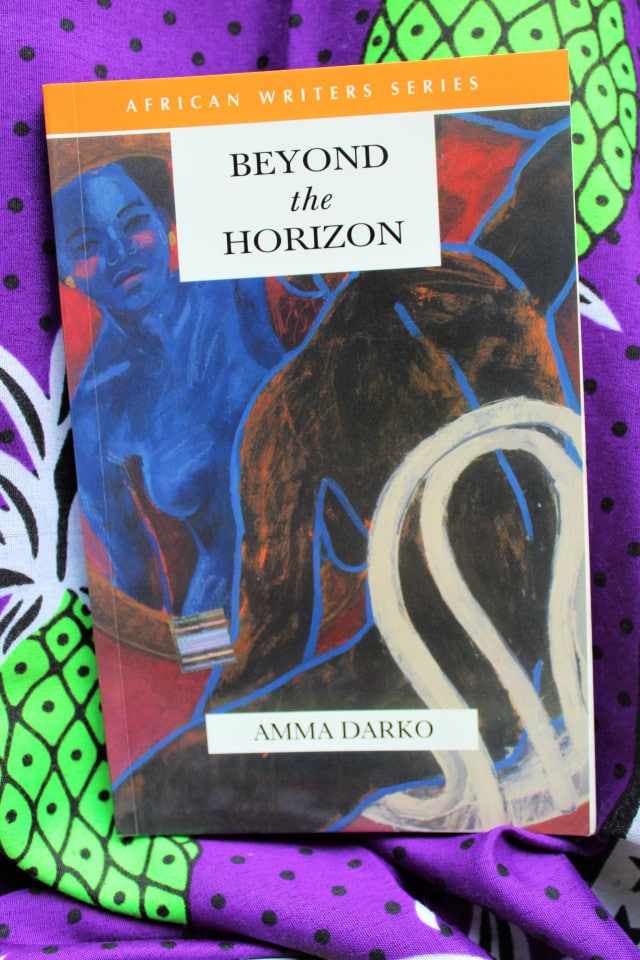 1991: 1995: Beyond the Horizon-Heinemann/Schmetterling-Verl. ISBN 978-0-435-90990-1
Darko's debut novel is inspired by her observations of the interactions between Germans and Ghanaian immigrants. The story follows a young woman named Mara, who moves to Germany with her husband, only to discover that he has married a German woman in her absence. The book deals with heavy themes such as illegal immigration, illegitimate marriage, and prostitution, yet manages to avoid any moralizing.

1996: Spinnweben ("Cobwebs"; no English edition). Schmetterling-Verl. ISBN 978-3-926369-17-8. Darko's second novel explores the concept of roots and identity through the conversations between a Ghanaian woman living in Germany and her German friends.

2000: Verirrtes Herz ("Stray heart"; no English edition). Schmetterling-Verlag. ISBN 978-3-89657-119-9. The first book completely set in Ghana, Verirrtes Herz follows the life of Kesewa, a young illiterate woman who must work tirelessly to support her family and brothers, leading to feelings of envy and mistrust in her adulthood.

2003: Faceless (Die Gesichtslosen).Sub-Saharan Publishers/Schmetterling-Verl. ISBN 978-9988-550-50-9.
This novel tells the story of a middle-class woman who becomes acquainted with street children living in the dangerous area of Accra known as "Sodom and Gomorrhah".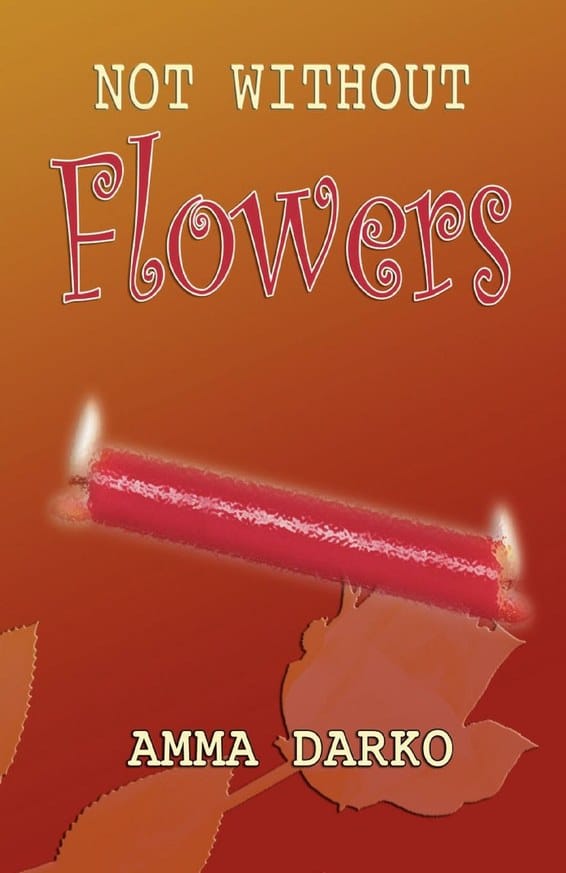 2007: Not Without Flowers. Sub-Saharan Publishers. ISBN 978-9988-647-13-1
Not Without Flowers revisits characters from Faceless, and follows the story of Aggie, who works for an NGO called MUTE, dedicated to creating an archive and an alternative library. The book explores themes of mental illness, infidelity, and personal growth.

2015: Between Two Worlds. Sub-Saharan Publishers. ISBN 978-9988647933.
Between Two Worlds follows the love story of a Ghanaian man and a German woman in Germany during the 1960s and their twin daughters who confront the secrets of their parent's marriage years later. The novel delves into the perspectives of both parents, as well as their respective upbringings in Ghana and post-war Germany. Along with its exploration of spiritual themes and the importance of twins in Akan culture, the book retains Darko's signature humor.

2015: The Necklace of Tales.
, Meldorf 2019 ISBN 978-3-939771-74-6 The Necklace of Tales is a young reader's book that brings the classic African folktale character, Kweku Ananse, into the modern world. The book recounts the traditional Kweku Ananse stories through the perspective of an orphan girl named Obiba who possesses a magical bead necklace. Kweku Ananse is a wise and cunning spider-like character who imparts subtle advice and wisdom through his stories, which have spread globally from their origins in the Ashanti tribe of Ghana.