10-year-old female student Aseda Bekoe, from Pioneer International Academy in Tema, left a profound impact on attendees at the 3rd Annual Climate Benefit Ball hosted by the Green Republic. Under the theme "Reversing the Climate Trends, No Future without Trees," Aseda mesmerized the audience with her inspiring words.
Aseda's ability to convey the gravity of the current climate crisis and motivate others to join the cause of environmental preservation makes her stand out. She recently participated in ActNowFilm2, an initiative organized by the University of Cambridge's Cambridge Zero and The University of Bath, which was submitted to COP27. As she continues to grow and mature, her influence in the fight against climate change becomes even stronger.
During the 3rd Annual Climate Benefit Ball, Aseda once again showcased her unwavering dedication to combating climate change and protecting the environment. Her powerful delivery and eloquence earned her thunderous applause from the audience. Her presence served as a reminder that age should never be a barrier to effecting change and that young voices possess the power to shape the future of our planet.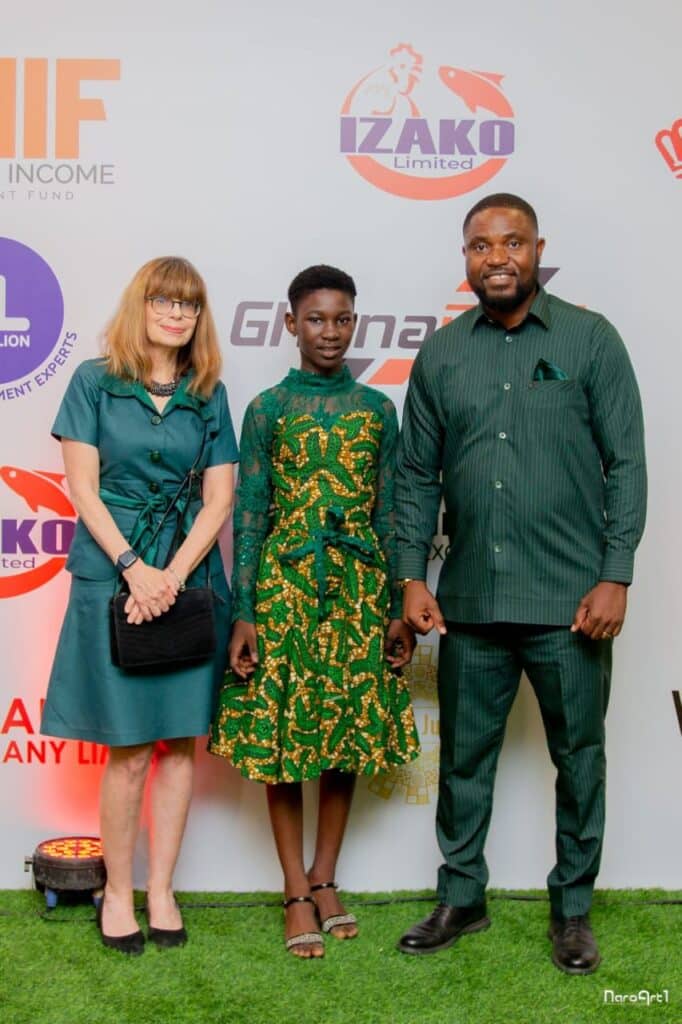 Motivated by her love for the Earth and her concerns for its future, Aseda made a compelling case for humanity to develop a deep connection with nature, enabling us to directly combat the far-reaching consequences of climate change. Despite her young age, Aseda profoundly understands environmental issues and their implications.
Her speeches and presentations are not only informative but also persuasive, leaving a lasting impact on her audiences. In her quest for change, she enlisted the support of her younger brother, Obrempong Kumi Bekoe, to champion their cause. Together, they create PowerPoint presentations and animations to educate people about climate change and sustainability, handling both aspects themselves.
During the event, Nana Yaw Osei Darkwa, the Founder of the Green Republic, emphasized that Ghana faces an environmental crisis resulting from the indiscriminate destruction of its forests. He expressed concern over Ghana's reckless actions, which have led to the destruction of forests that serve as crucial carbon sinks. These forests play a vital role in absorbing emissions and preventing abnormal levels of pollution in the atmosphere.
As the Special Guest of Honor, Australian High Commissioner to Ghana, Berenice Owen-Jones, urged Ghanaians and the global community to unite and help reverse the situation in the country through a conscious and sustainable approach.