In a groundbreaking development, Rev. (Mrs.) Angela Carmen Appiah, an Assistant Registrar for the Nursing and Midwifery Council, has been elected as the president of the Institute of Directors-Ghana (IoD-Gh). This historic achievement marks the first time a woman has assumed the presidency since the establishment of the professional body 24 years ago.
The election took place during the Institute's 17th Annual General Meeting and Council Elections, held virtually via Zoom Video Conferencing on May 11, 2023. Mrs. Appiah, currently serving as the Vice-President and a Fellow of IoD-Gh, emerged as the successful candidate for the presidency.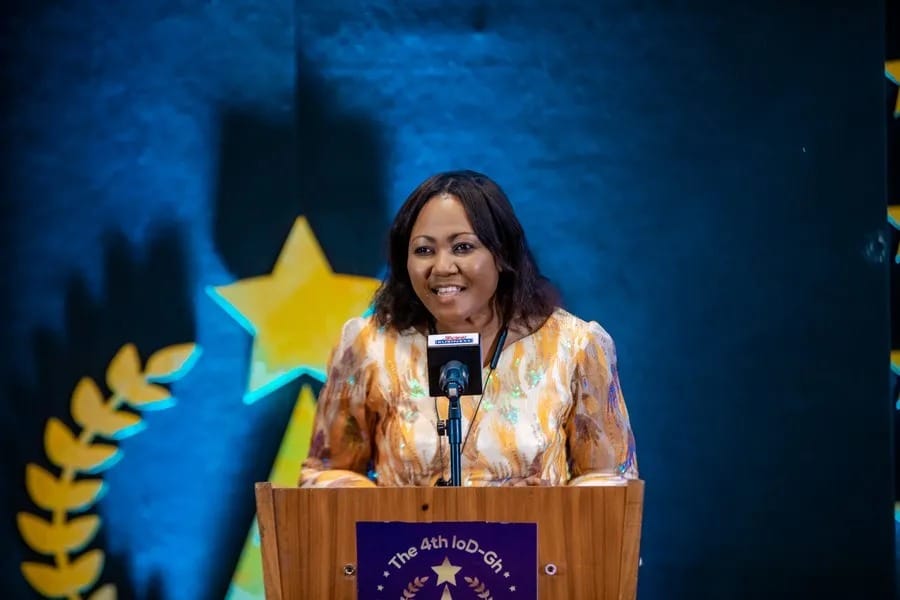 Throughout her career, Mrs. Appiah has demonstrated her leadership abilities and commitment to excellence. She has previously chaired three Interim Management Committees (IMC) and played a pivotal role in managing transitions. Additionally, Mrs. Appiah has served as the Chair of the Regional Outreach Committee (RoC), contributing significantly to the establishment of regional branches.
In addition to her role at IoD-Gh, Mrs. Carmen Appiah is a Fellow at the Ghana College of Nurses and Midwives (GCNM) and provides valuable technical support to the Ghana Tertiary Education Commission (GTEC).
Following the announcement of her election, Mrs. Carmen Appiah expressed her gratitude for the opportunity to lead the Institute and shared her vision for the future. She emphasized the importance of considering all stakeholders, both locally and internationally, and fostering collaboration among members to elevate IoD-Gh to new heights.
Assisting Mrs. Carmen Appiah in her responsibilities is Vice-President Mary Asare-Yeboah, a licensed Insolvency Practitioner known for her expertise in the field.
The newly elected IoD-Gh Council, comprising the President, Vice President, and eight additional members, will serve for the next two years. This diverse group of accomplished professionals includes experts from various sectors, ensuring a well-rounded and inclusive leadership team: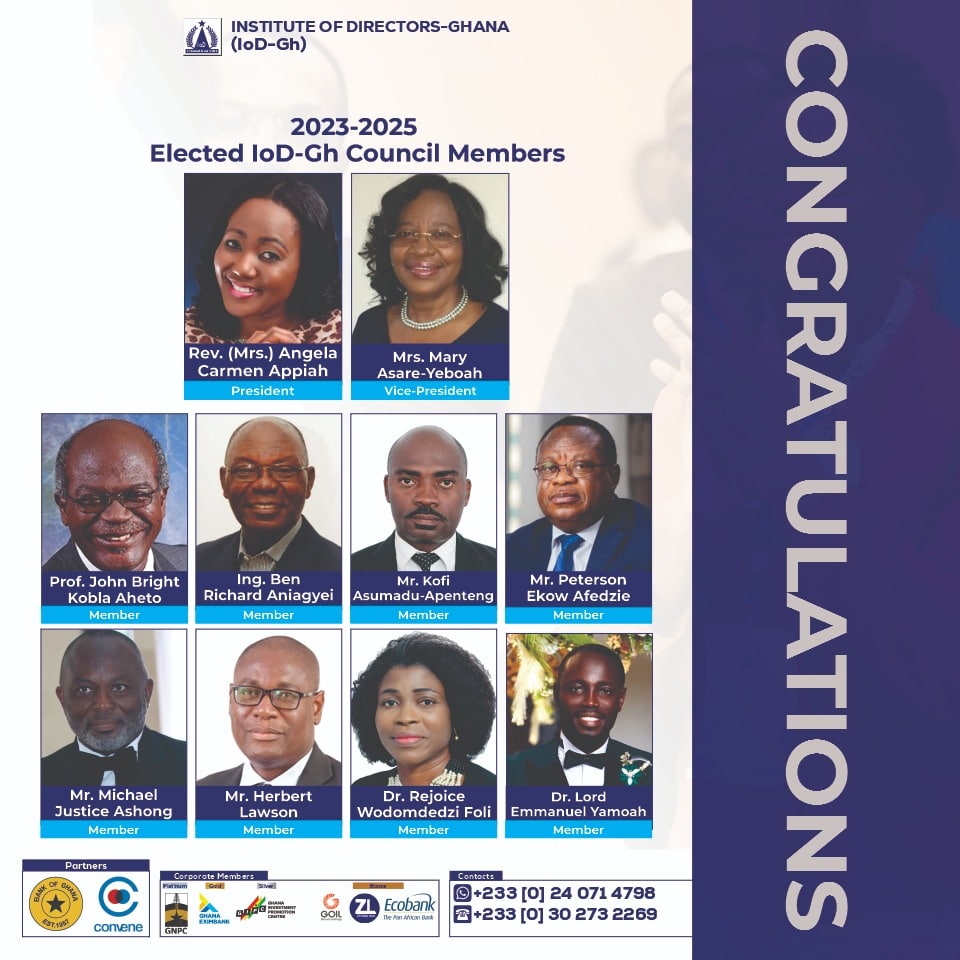 Rev. (Mrs.) Angela Carmen Appiah (President)
Mary Asare-Yeboah (Vice-President)
Prof. John Bright Kobla Aheto
Ing. Ben Richard Aniagyei
Mr. Kofi Asumadu-Apenteng
Mr. Peterson Ekow Afedzie
Mr. Michael Justice Ashong
Mr. Herbert Lawson
Dr. Rejoice Wodomdedzi Foli
Dr. Lord Emmanuel Yamoah
With Rev. (Mrs.) Angela Carmen Appiah at the helm and the collective expertise of the newly elected council, IoD-Gh is poised to embark on an exciting journey, advancing its mission and raising the organization's profile both nationally and internationally.