Theodosia Salome Okoh's impact on Ghanaian art, education, and sports cannot be overstated. She was a pioneering figure who helped shape Ghana's cultural identity, both domestically and internationally. Her contributions to these fields have left a lasting legacy that continues to inspire generations of Ghanaians.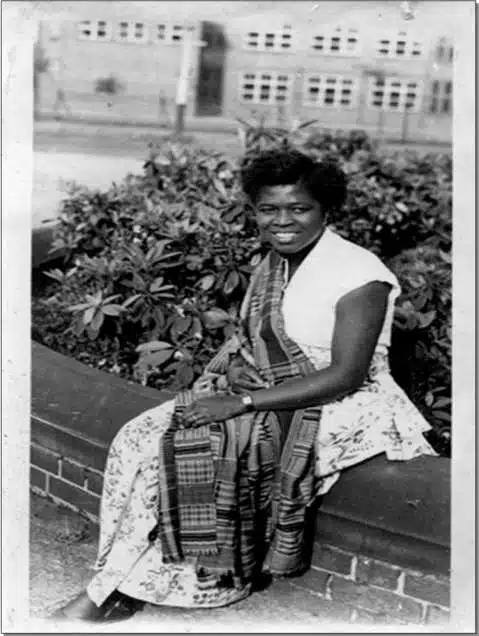 Okoh's journey began in Effiduase, where she was born to a family of eight children. She had the opportunity to travel extensively with her father, which exposed her to different parts of Ghana and the world. Her education began at the Ashanti Efiduasi Primary School before continuing to the Basel Mission Middle, Senior, and Teacher Training Schools in Agogo. She then attended Achimota School, where she received three years of training in Fine Art. This education laid the foundation for her career as an artist and teacher.
Okoh's artwork earned her international recognition and was exhibited in various countries. However, her most famous work was the design of Ghana's national flag, which she submitted in 1957 when Ghana gained independence from British colonial rule. Her flag design was eventually chosen as the national flag by the country's first president, Kwame Nkrumah. Her use of the colors red, gold, and green, which represent the geography and history of Ghana, has become an enduring symbol of Ghana's identity.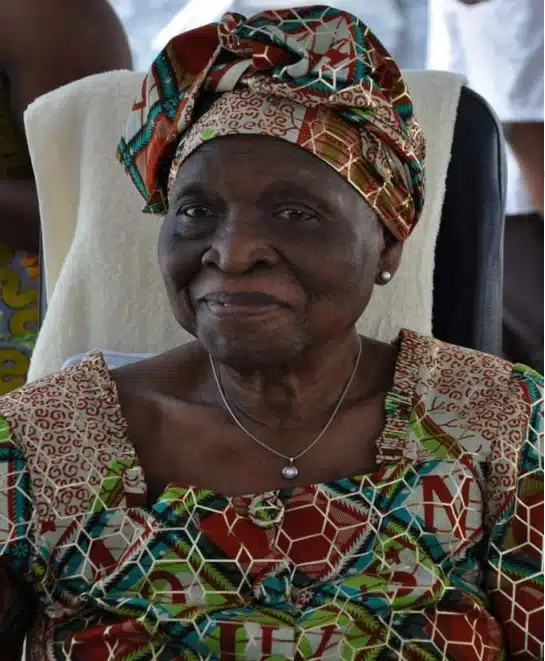 Aside from her work in the arts, Okoh was also an instrumental figure in the development of hockey in Ghana. She became the first female chairman of the Ghana Hockey Association and later the President of the Ghana Hockey Federation for over 20 years. During her tenure, Ghana qualified for both the Hockey World Cup and the Olympic Games. Her contributions to the sport earned her the nickname "the Joan of Arc of Ghana hockey" by Ohene Djan.
Okoh's dedication to sports and education extended beyond hockey. She was a long-time patron of the Sports Writers Association of Ghana and received numerous accolades for her contributions to these fields. Her legacy is a testament to the power of individuals who use their talents to make a positive impact on their communities.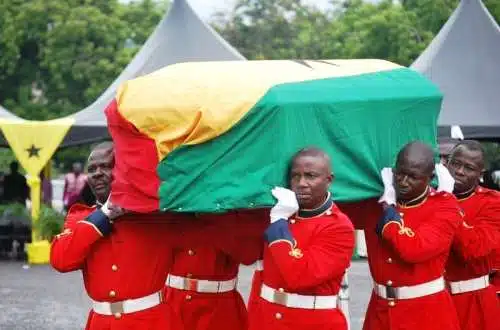 Theodosia Salome Okoh's passing on April 19, 2015, marked the end of a remarkable life. However, her influence continues to be felt in Ghana and beyond. In recognition of her contributions, the National Hockey Stadium in Accra was named after her in 2004. Okoh's life is a shining example of the transformative power of art, education, and sports to shape a nation's identity and inspire future generations.