Paga Crocodile Pond is a sacred pond in Paga in the Upper East Region of Ghana, which West African crocodiles inhabit. Due to the friendliness of the reptiles, it has become popular among tourists and the pond is now reliant on tourism to ensure the population of crocodiles remains fed and healthy. It is also known as Chief's pond.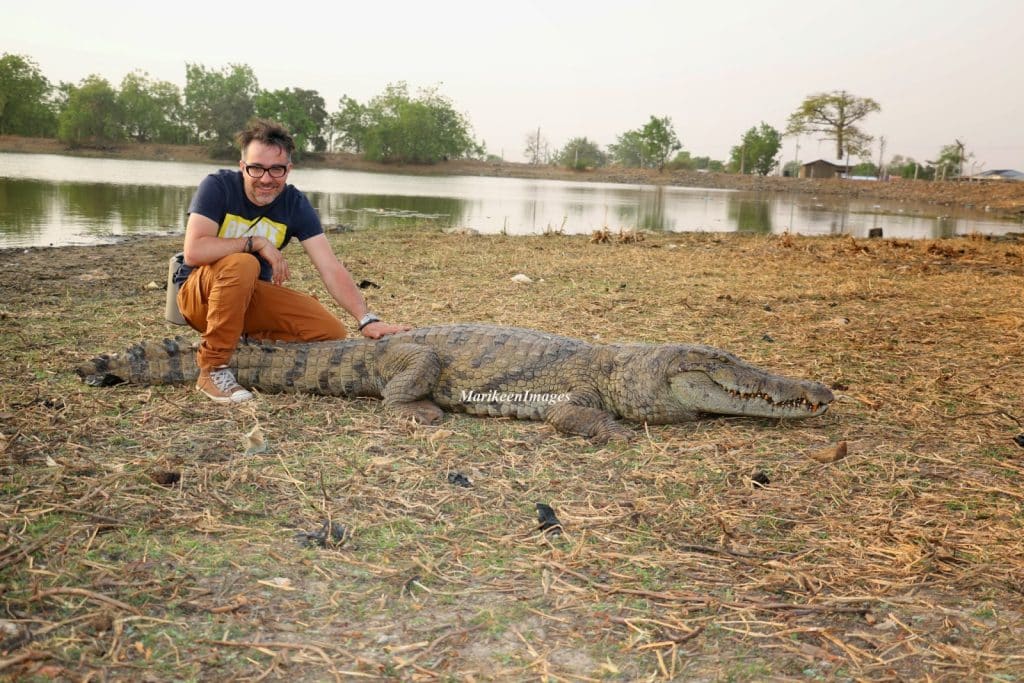 The pond is 44 kilometers (27 miles) outside Bolgatanga, the regional capital, in Paga, in Ghana's Upper East Region. Wild West African crocodiles live there; some of them can live up to 90 years. The crocodiles are so docile that neighborhood kids can swim in the pond next to them without getting hurt. Paga, nearer to the Burkina Faso border, has a long history of serving as a commercial hub. The Westerners used Paga as a gateway to the Gulf of Guinea, which points north, during the era of the slave traders in the mid-1800s.
Despite being friendly, Paga crocodiles occasionally mistake people for other animals. However, there have never been any fatalities in such accidents in recorded history. There are numerous crocodile ponds in the suburbs in addition to the main one in the center of Paga town.
Visitors are welcome to sit next to, pet, and photograph the crocodiles. When the guides blow a loud whistle, the crocodiles, which are free to roam throughout the pond, come to the shore. After the guide has given the tourists a chicken, the tourists can take pictures while holding the crocodiles' tails. There are worries that the pond has become overly dependent on tourism. The keeper, Salifu Awewozem, stated in 2009 that the elderly crocodiles need specialized care, and the only time extra food is given to the reptiles is when visitors pay for the chickens to pose for pictures, which is when the crocodiles are paid.
Paga offers visitors the chance to view preserved slave camps. They also take pleasure in evening drumming and dancing by any local ethnic group.
READ NEXT ON: Tafi Atome Monkey Sanctuary