The Ngmayem Festival is an important cultural celebration in the Eastern Region of Ghana, specifically in the Manya Krobo area. The festival was created by Nene Azu Mate Kole in 1944 to replace an earlier festival called "Yeliyem" which focused on the consumption of yam.
The Festival takes place annually during the month of October, primarily in Dodowa and the Shai towns of Somanya and Odumase. The festival lasts for a week and is usually observed between the final two Sundays of October. The name "Ngmayem" translates to "Eating the New Millet," and the festival centers around the harvest of millet.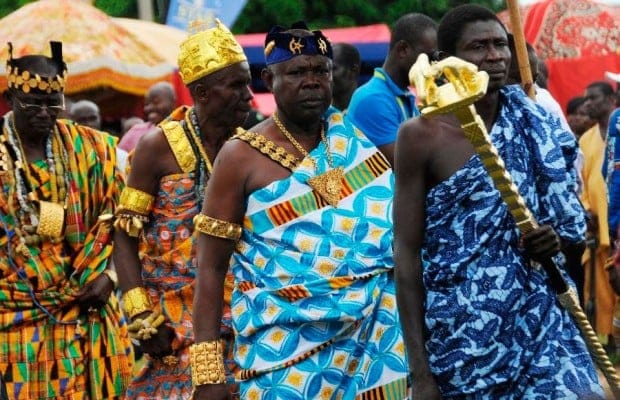 During the Ngmayem Festival, the people of Manya Krobo come together to give thanks to their creator for a bountiful harvest and protection throughout the year. The festival is an opportunity for the community to celebrate their culture and heritage, as well as to share their traditions with others.
The Ngmayem Festival is an important event that highlights the rich cultural traditions of the Manya Krobo people and serves as a reminder of the importance of gratitude and celebration.
READ NEXT ON: Bakatue Festival