Mustapha Diyaol-Haqq, the co-founder of Okuafo Foundation, recognized the challenges faced by small farm owners in rural Africa and their need for technological solutions to improve agricultural practices. Determined to make a difference, he turned to his smartphone and developed the Okuafo AI application, leveraging the power of Artificial Intelligence (AI) to address these challenges effectively.
One of the key features of the Okuafo AI application is its ability to operate without requiring an internet connection. This is particularly crucial in rural areas where internet access may be limited or unreliable. By eliminating the need for a constant internet connection, the app ensures that farmers can access its valuable resources and functionality anytime, anywhere.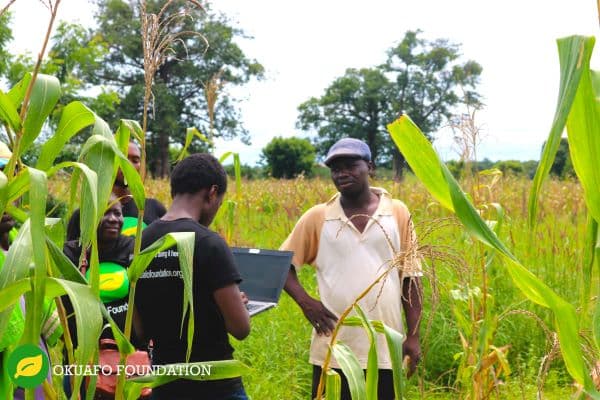 The primary purpose of the Okuafo AI application is to assist farmers in diagnosing diseases in their crops at an early stage. By leveraging AI algorithms and machine learning techniques, the app analyzes images of crops provided by farmers and identifies potential diseases or other issues affecting the plants. Early detection allows farmers to take prompt action, implementing appropriate treatments or preventive measures to minimize crop losses.
Since its launch in 2018, the Okuafo AI application has already made a significant impact on the agricultural sector in Ghana, Nigeria, Togo, and Burkina Faso. Over 30,000 farmers have benefitted from the app, experiencing a remarkable 50% increase in their harvest yields while reducing crop losses. This improvement in productivity and profitability directly contributes to the livelihoods of small farm owners and the overall agricultural sustainability in the region.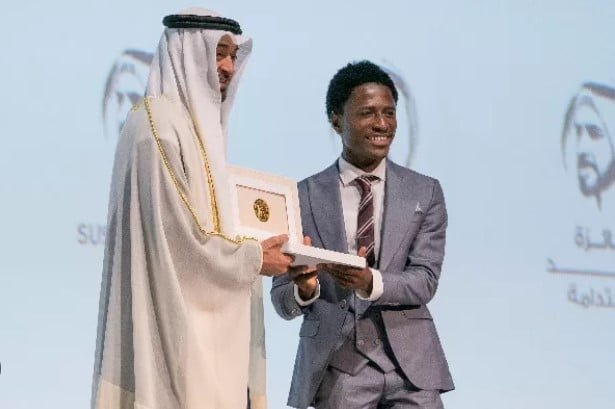 The recognition for Mustapha Diyaol-Haqq's and Okuafo Foundation's innovative work came when the Okuafo AI application won the Zayed Sustainability Prize in the food category. The Zayed Sustainability Prize is a prestigious global award presented by the United Arab Emirates (UAE) to honor leaders who have made significant contributions in promoting sustainability and implementing innovative solutions across communities worldwide.
As a result of winning the prize, the Okuafo Foundation received $600,000 in funding. This substantial financial support allows the foundation to further enhance and expand their existing solution, making it even more effective and accessible to a greater number of farmers. Additionally, the funds enable the Okuafo Foundation to embark on other sustainability projects, fostering their mission of driving positive change and sustainable development in agriculture and related sectors.