Naziha, a native of Tamale in Ghana's Northern Region, made history as the first female to graduate with first-class honors from the UPSA Law School and the first female to graduate with first-class honors from the University of Professional Studies, Accra (UPSA).
With a 3.72 FCGPA, she was also named valedictorian of her UPSA Bachelor of Laws class of 2022.
In 2017, Naziha graduated as the best student in History, Government, and Literature from Accra Girls High School and later enrolled at the UPSA Law School, where she used her skills and talents to serve in various capacities.

Naziha was involved in student leadership and activism. In 2021, she was awarded the Federation of Africa Law Students (FALAS) leadership icon award in recognition of her outstanding leadership role and contributions to the growth and development of African law students. In 2021, she also represented the UPSA Law School at the Law Challenge Competition.

"There were times it got tough. I thought I would resit certain courses but giving up never crossed my mind. I had started it, so I had to complete it. I had to make my parents proud", she said on Law Chat in an interview with UPSA Law School.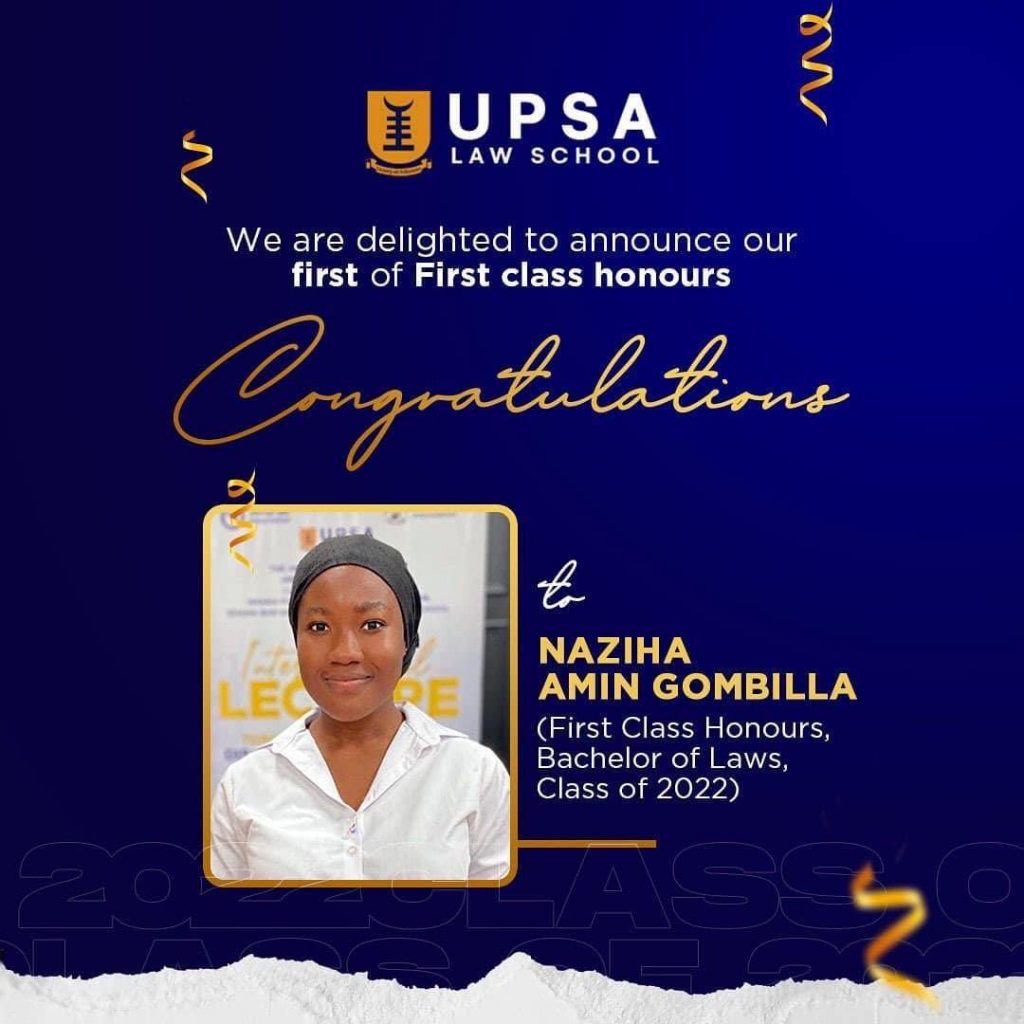 Naziha is passionate about Youth Leadership and is the immediate Vice-President of the UPSA Law Students Union (LSU).
Naziha, in an interview, said;
"I would advise law students, particularly first year law students to master the art of briefing cases. But even before briefing these cases, they should have read the full case and avoid relying on headnotes. By doing so, they not only appreciate the judgement but they build on their writing skills which is very relevant for answering problem based questions".
She aspires to be an International Energy Professional and Lecturer within the next five years.
Her hobbies include photography, swimming, horseback riding, and learning new languages.
READ NEXT ON: Monica Nancy Candny, First Class Maritime Engineering Graduate