The Guan people, an ethnic group scattered across various regions of Ghana, play a significant role in the country's cultural fabric. They are present in regions such as Krachi, Nkonya, Gonja, Anum, Larteh, Akposo, Nawuri, Ntsumburu, and more. Speaking languages belonging to the Guan branch of the Niger-Congo language family, they constitute approximately 3.7% of Ghana's population.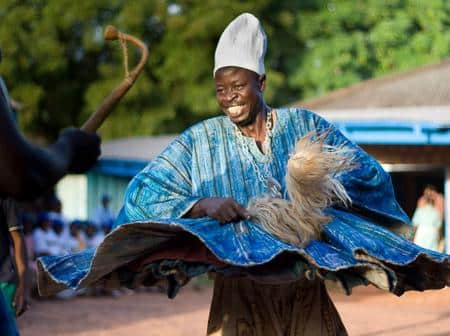 Historically, the Guans are believed to be the earliest settlers in what is now modern-day Ghana, having migrated from the Mossi region of present-day Burkina Faso around 1000 A.D. Over time, the Guan languages have been influenced by other major languages spoken in Ghana, depending on the specific location of each Guan tribe. For instance, Guan communities in the Eastern region consist of Anum, Boso, Larteh, Okere, and Kyerepong, while those in the Oti Region include Krachi, Buem, Nkonya, Likpe, Santrokofi, Akpafu, and others.
In the Volta Region, Guans such as Avatime and Logba can be found, while in the Central Region, there are Guan communities like Efutu, Awutu, Senya, and Bawjiase. The Gonja people reside in the northern parts of Ghana, as well as parts of Brong Ahafo, Bono, and Ahafo regions. Additionally, the Nawuri people occupy areas in the northern parts of North and Oti Regions, specifically in the eastern end of the Salaga district, along the west bank of the Volta Lake/Oti River, approximately 70 kilometers north of Kete Krachi.
Having been the earliest settlers in Ghana, some Guans assimilated into the cultures of the major ethnic groups that exist in the regions today. As a result, indigenes of Kpeshie in Greater Accra and Nzema, Sefwi, Ahanta, and other groups in the Western and Western North regions may also trace their ancestral roots back to the Guan people. Similarly, many Fantes in the central region, including Asebu, Edina (Elmina), Ogua (Cape Coast), Aguafo, and Agona, can also trace their origins to Guan ancestry.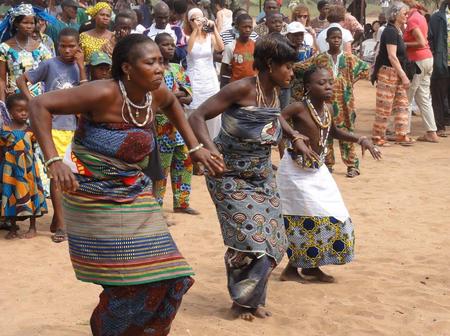 Presently, Guan communities can be found in twelve regions of Ghana: Oti, Northern, North East, Savannah, Bono, Ahafo, Central, Western North, Western, Eastern, Volta, and Brong Ahafo. They coexist peacefully with other ethnic groups, adapting to the local cultures and languages while maintaining their distinct Guan languages within their homes.
The Guan people's presence throughout Ghana is a testament to their historical significance and enduring cultural heritage, enriching the diversity of Ghanaian society.