Following the establishment of Mfantsipim School (Methodist) and Adisadel College (Anglican) in 1876 and 1910 respectively, the Catholic community in Ghana was eager for the establishment of Roman Catholic-based education in Ghana.
On 15 January 1935, Bishop Porter blessed and led a ceremony for the laying of the foundation stone of St. Augustine's College, which was solemnly laid by Sir Arnold W. Hodson, the then Governor. His Lordship then turned his attention to female education. "As far as possible", said Bishop Porter, every Catholic was to be educated in a Catholic School or College.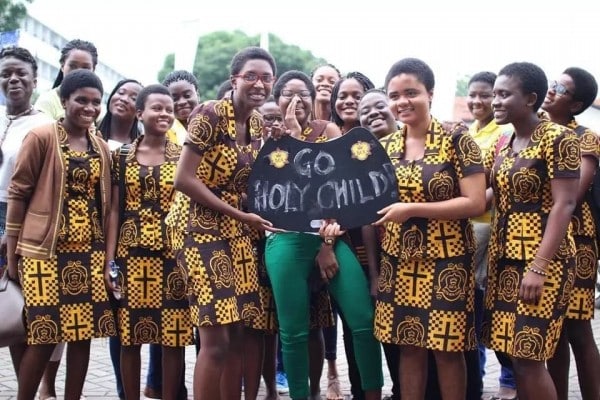 The reason is very obvious. The ordinary man or woman imbibes his or her Catholicism from practice rather than theory. Catholicism in school and college is thus too necessary for the Catholic boy or girl. Their conversations at the table and during recreations, their games and work, and the expression of their ideals themselves, in a word, their whole body, mind, and soul must be thoroughly Catholic. And can the Catholic atmosphere, that almost indefinable atmosphere be found anywhere else besides the Catholic School and College?" Therefore, to meet the increasing demands for wider educational facilities for girls, a reorganization of existing establishments and the provision of new schools became an urgent necessity.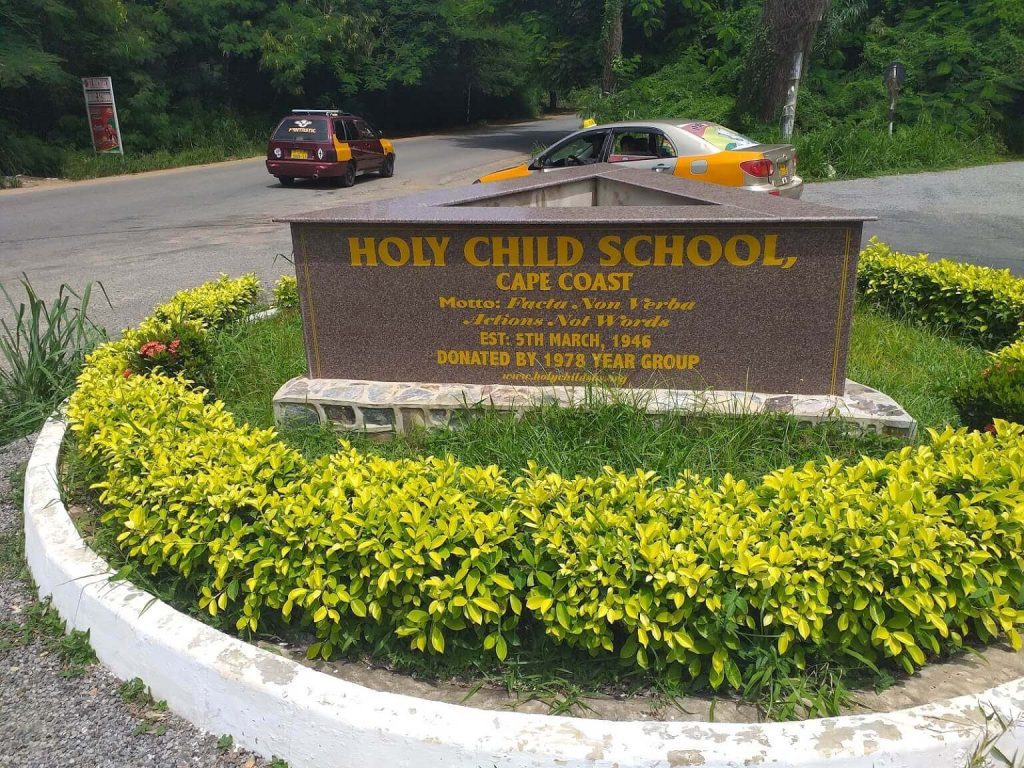 Many female teachers were needed to help teach in schools. The shortage of teachers was acute. As far back as 1934 Bishop Porter of the Gold Coast Colony Vicariate had appealed to Rev. Mother General to open a Secondary School for girls in his Vicariate, but it was not until World War II between 1939 and 1945 that the foundation was seriously discussed and accepted.
On 12 August 1945, the foundation stone of Holy Child (the combined Catholic Teacher-Training College and Secondary School for girls) was solemnly blessed by His Lordship Bishop William Porter and laid by the Honourable T. R. O. Mangin, the Chief Commissioner of the Colony.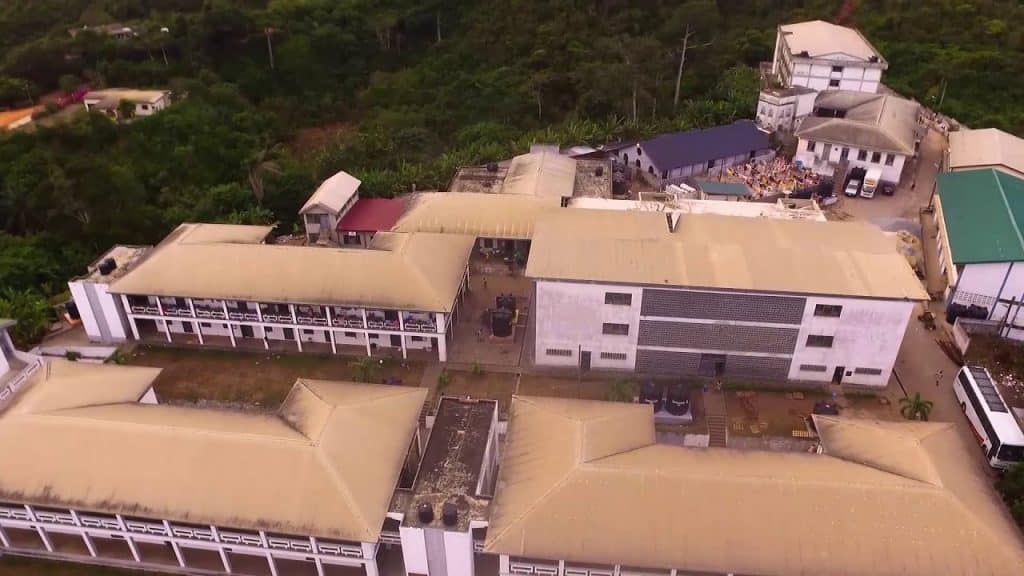 The Commissioner was very happy that one of the post-war projects was to be the provision of education for girls. The first party of three nuns, Rev. Mother Mary Joachim, Mother Mary Cyril (assistant), and Mother Mary St. Edward landed at Takoradi on 20 February 1946. They were met at the wharf, first by the Rev. Father Fisher, Vicar Delegate of Bishop Porter, who was to prove himself to be a faithful friend and an invaluable counselor during the early days of the college and secondly, to their great joy and surprise, by Rev. Mother General and Rev. Mother Provincial.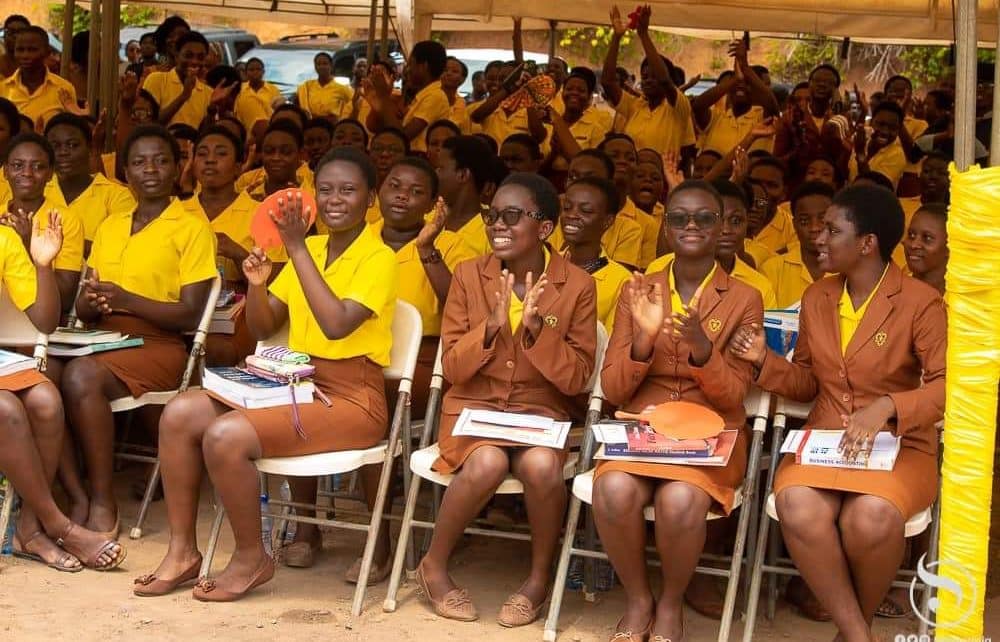 By 5 March 1946, the lower school building, the convent, three dormitory blocks, two dining rooms, a water tower, and two bungalows had been put up, the college admitted 120 students. His Lordship William Porter continued to encourage parents to send their daughters to Holy Child College. Consequently, by 1955 the number of students has doubled and it became necessary to transfer the Training College Department to Takoradi. Holy Child School, which started with 50 students, now had 700 students and Holy Child College now had 400.
The school offered academic as well as vocational courses. Before 1955, students did their sixth-form course at St. Augustine's College until the school secured teachers to handle sixth-form subjects Holy Child College and School has produced and continues to produce highly qualified professional women who have served their country with great satisfaction and efficiency in accordance with the motto of the school "Facta Non Verba" (Actions Not Words).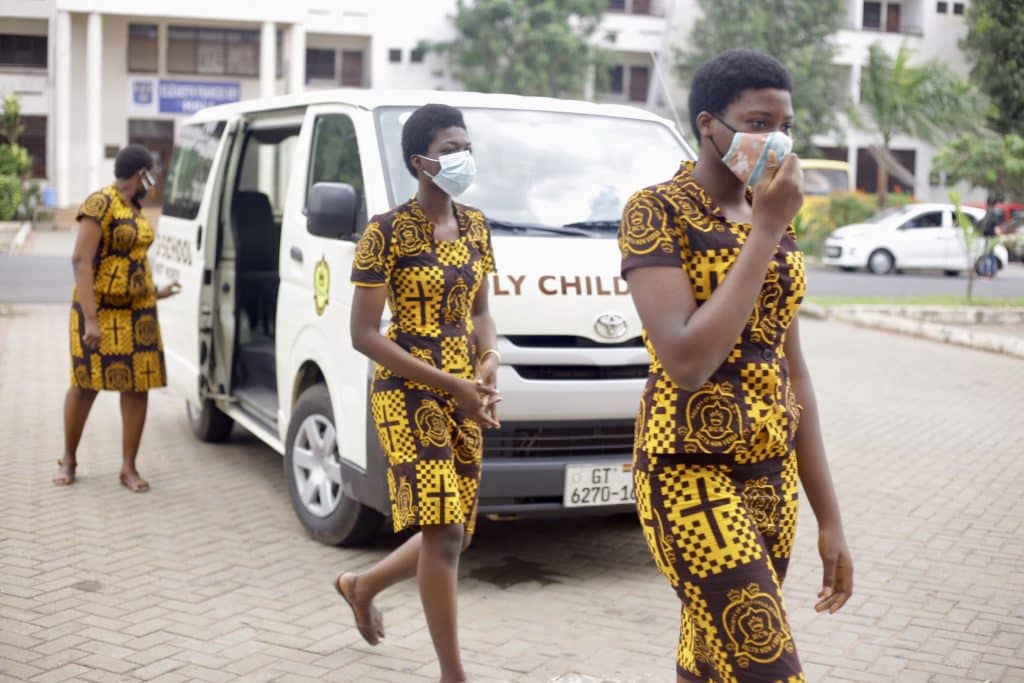 There are two distinctive features in the educational system of society. First, the students were given some measure of freedom and trust – rather unusual in those days. One of the nuns wrote: "under such training the law of conscience becomes paramount, and a permanent basis of principle is developed which is not likely to be discarded later with the school uniform."
Notable Alumni of Holy Child School
READ NEXT ON: History of Prempeh College