Jojo Addison Consultancy is an IT firm that solves complex, peculiar, and bespoke software problems with state-of-the-art cloud-based internet technology for our customers to improve efficiency and create new growth channels. Launched in 2019, Jojo Addison Consultancy is a privately held enterprise registered under the Ghana company registration laws.

With over 20 years of experience in technology development in varied capacities, the team of experienced and sharp energetic youth has the requisite know-how to deliver excellent services tailor-made to meet peculiar needs.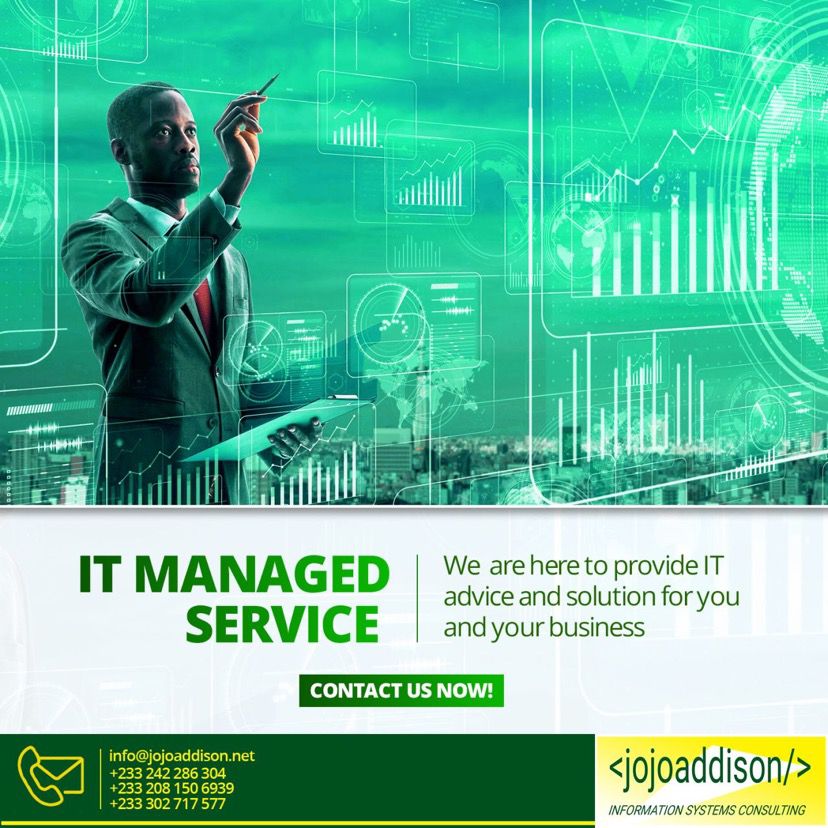 Jojo Addison Consultancy is in the business of building the capacity of businesses and individuals to remain competitive and grow regardless of size, sector, and scale. The consult offers solutions to problems to boost confidence, efficiency, and competitiveness.
Jojo Addison Consultancy believes in going beyond the expectations of our clients so the firm tailors client relationships beyond the immediate business. The consult looks into the consummate needs of the customer so as to offer custom-made bespoke solutions because we know that one size does not fit all.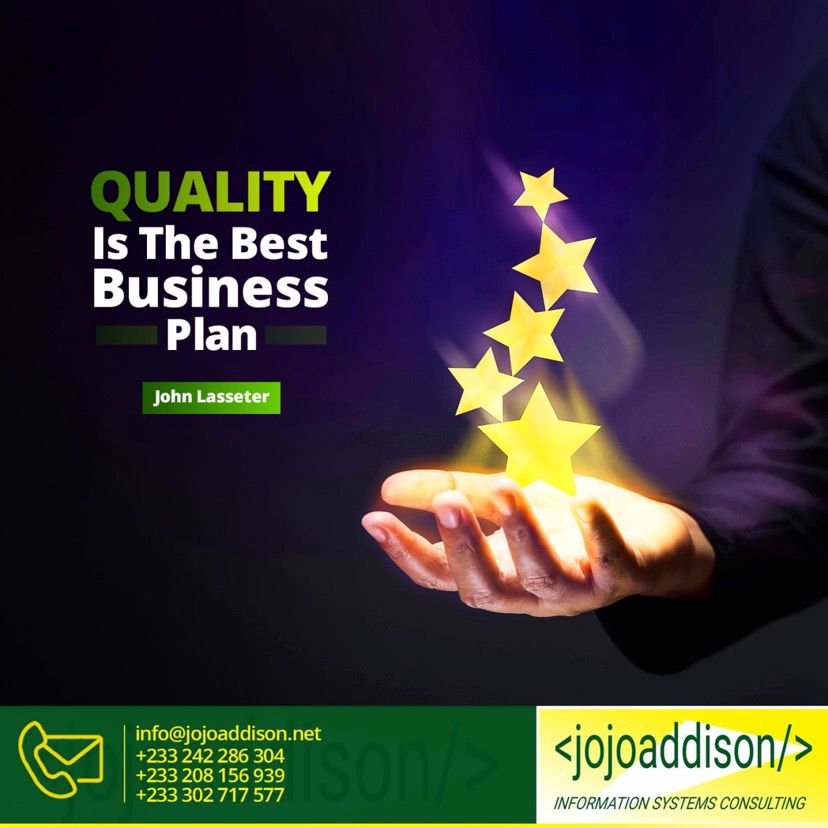 For each customer, Jojo Addison Consultancy goes through thorough cycles of business case analysis, mockup planning and review sessions, implementation, testing and feedback evaluation loops, documentation, presentation, and training on all our deliverables.
The consult also prides itself on excellent customer support at the client's convenience. Indeed, it goes the extra mile because its growth is tied to the individual growth of its clients.
READ NEXT ON : Why Do Brands Fail to Succeed?