The Church of Pentecost has constructed a new facility called the Inmates Skills Acquisition and Reformation Centre in Nsawam, Eastern Region, Ghana. The aim of this facility is to reform prisoners and help them become productive members of society. The facility is fully furnished and has the capacity to hold 320 inmates. It includes four dormitories, an infirmary, a visitors lounge, an administration block, an ICT lab, a tailoring workshop, a carpentry workshop, a fully furnished chapel, a soccer pitch, and a volleyball pitch, as well as CCTV installations and other amenities.
This is the second correctional center built by the church, following the construction of a similar facility in Ejura, Ashanti Region, in May 2021. The project began two years ago, and two other facilities are currently under construction in Damongo and Obuasi.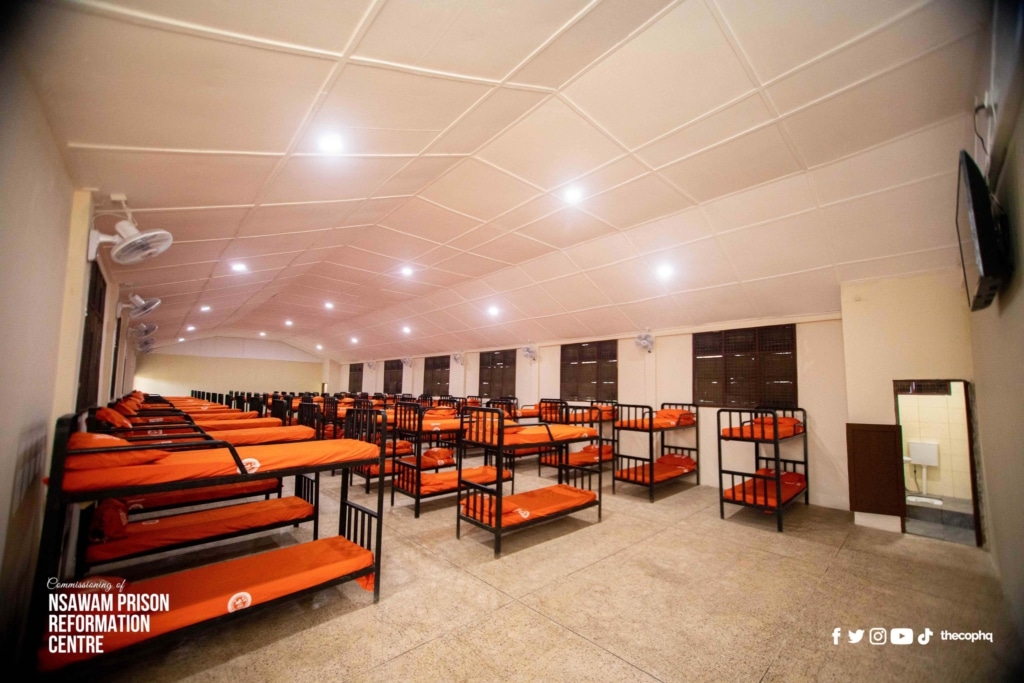 During the handover ceremony, the President of Ghana, Nana Addo Dankwa Akufo-Addo, commended The Church of Pentecost and its Chairman, Apostle Eric Nyamekye, for their leadership and commitment to social intervention projects, such as decongesting prisons and improving living conditions for inmates. He also mentioned the church's previous collaboration with the government during the COVID-19 pandemic, when the church donated its facility at Gomoa Feteh to the government as a holding center for COVID-19 patients.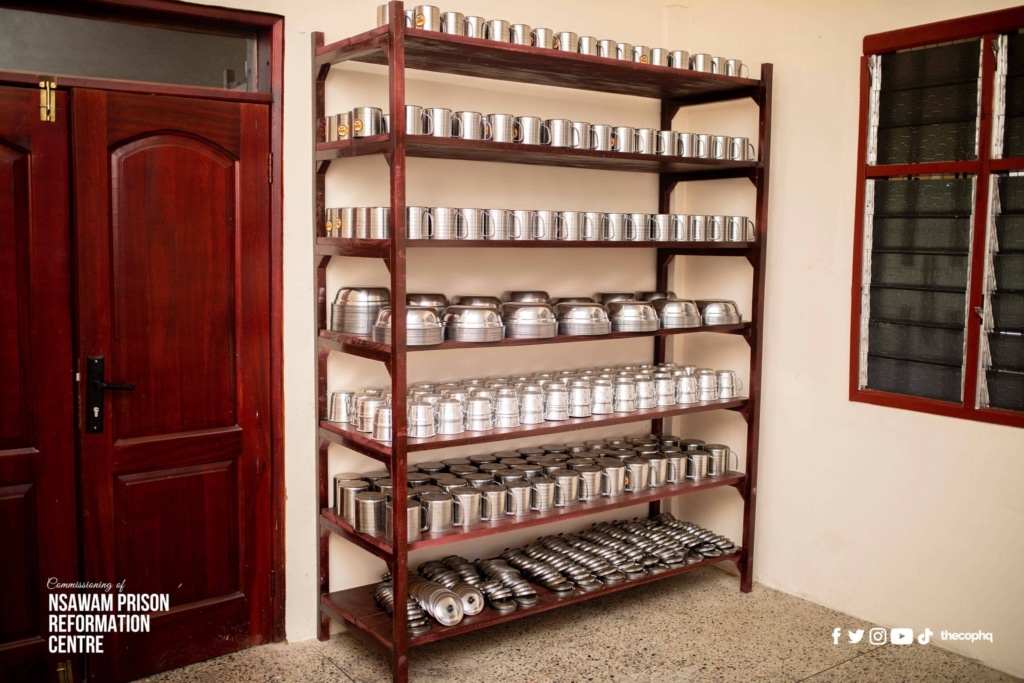 The Chairman of The Church of Pentecost, Apostle Eric Nyamekye, explained that the facility was built to address overcrowding in Ghana's prisons, which currently hold 14,957 inmates as of October 2022, far above their maximum capacity of 9,850. He stated that the Prison Reformation Centre was a direct response to the biblical admonition in Hebrews 13:3 to "remember those in prison."
The Ejura Prison Camp project, constructed by the church in 2021, is already yielding results, with 36 inmates currently being trained in different trades and 40 more enrolled in literacy education. The church is also paying fines for prisoners with default warrants and plans to release and re-orientate them towards productive lives.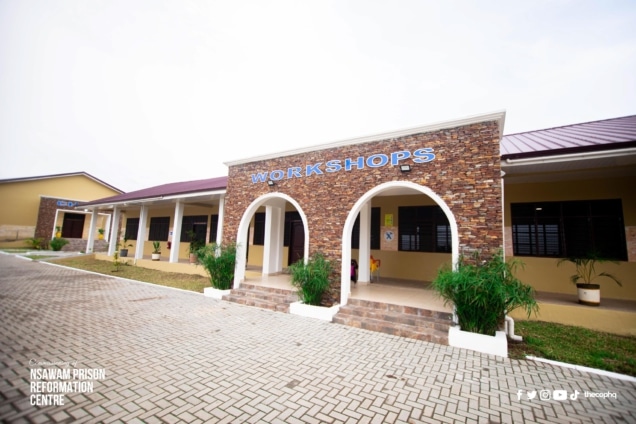 Apart from these initiatives, The Church of Pentecost is also building police stations in communities to enhance security and providing potable water in deprived areas. A police station and a 20-bed health facility are ready for commissioning in Kawampe and Abesewa, in the Savannah and Ashanti regions, respectively.
READ NEXT ON: Abena Amoah, Appointed Managing Director of the Ghana Stock Exchange