Welcome to BridgeView Resort, the enchanting Santorini of Africa, located in Ghana. This extraordinary destination has quickly become one of the most sought-after places to visit, whether you are already in Ghana or planning your next trip.
Nestled in Ghana's Eastern Region, BridgeView Resort awaits you, just a scenic 90-minute drive away from Accra. As you embark on this picturesque journey, the anticipation builds, and your excitement grows.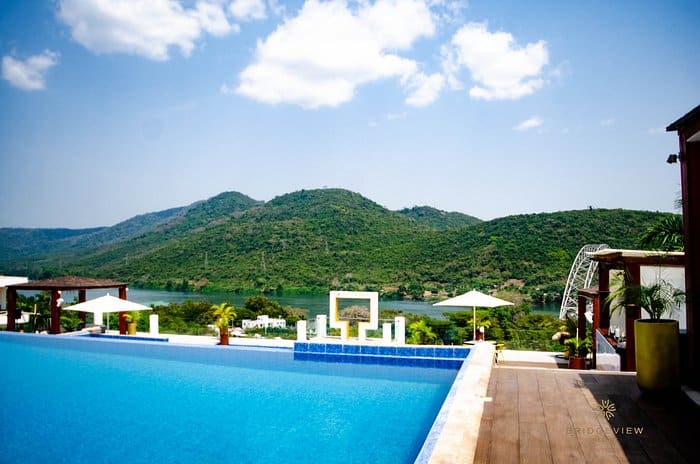 Arriving at BridgeView is like stepping into a dream. The breathtaking Akosombo mountains encircle the town, their majestic peaks reaching for the sky. Beyond them lies the vast expanse of Lake Volta, its tranquil waters stretching as far as the eye can see. This combination of natural beauty creates an awe-inspiring backdrop that surrounds the resort.
The architecture of BridgeView Resort is a testament to elegance and style. The resort seamlessly blends modern design with traditional elements, creating a harmonious atmosphere that exudes tranquility. Every corner of the resort is meticulously crafted, with attention to detail that will leave you in awe.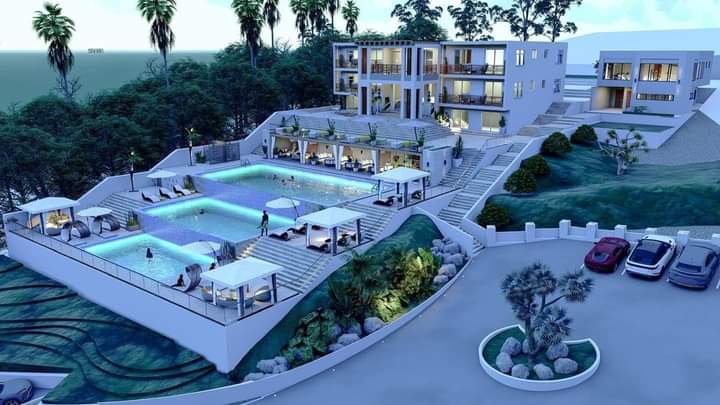 Once you set foot on the resort grounds, you will be greeted by lush greenery, vibrant flowers, and the refreshing scent of nature. The landscape is meticulously manicured, creating a serene oasis that invites you to unwind and relax. The resort seamlessly merges with its surroundings, embracing the beauty of Ghana's natural wonders.
BridgeView Resort offers a myriad of experiences for every type of traveler. Whether you seek adventure or relaxation, you will find it here. Spend your days lounging by the pristine pool, sipping on a refreshing cocktail while soaking up the warm Ghanaian sun. Or perhaps you prefer to explore the nearby mountains, embarking on exhilarating hikes and witnessing breathtaking vistas. For water enthusiasts, Lake Volta beckons with its calm waters, perfect for kayaking, paddleboarding, or even a leisurely boat ride as you admire the stunning landscape.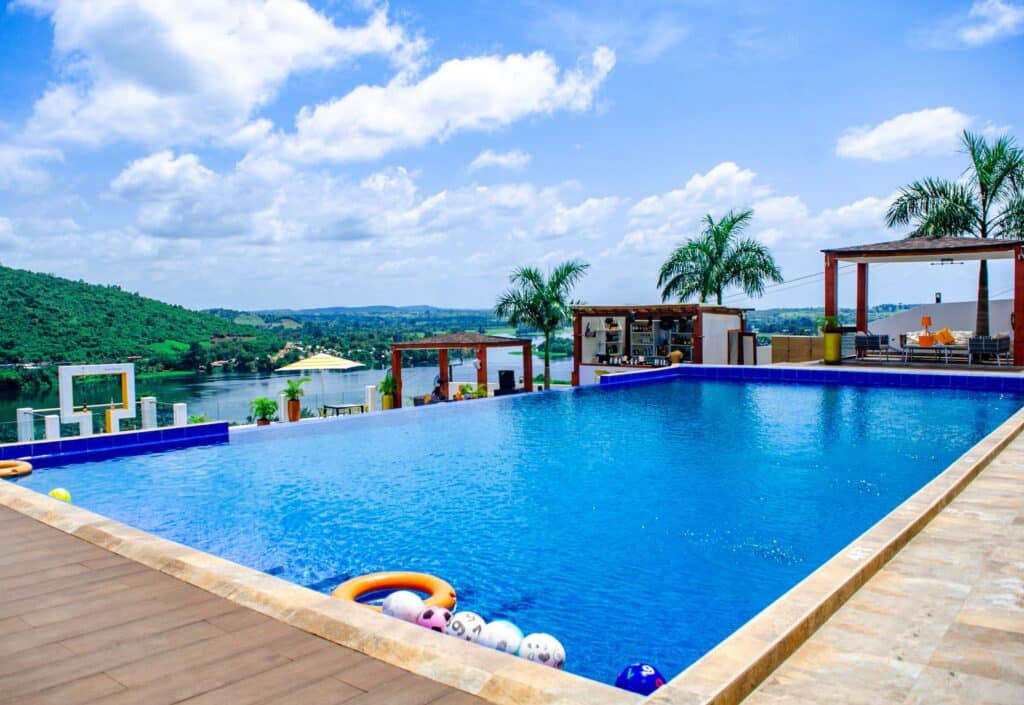 When it comes to accommodations, BridgeView Resort leaves no stone unturned in providing luxury and comfort. From elegant rooms with panoramic views to spacious villas with private pools, every option is designed to create an indulgent experience. Each room is meticulously decorated, reflecting the resort's commitment to creating a serene and inviting atmosphere.
Indulge your taste buds at the resort's world-class restaurants, where culinary delights await. From tantalizing local flavors to international cuisine prepared by skilled chefs, every meal is a gastronomic journey that delights the senses. The resort's attentive staff ensures that your dining experience is nothing short of exceptional.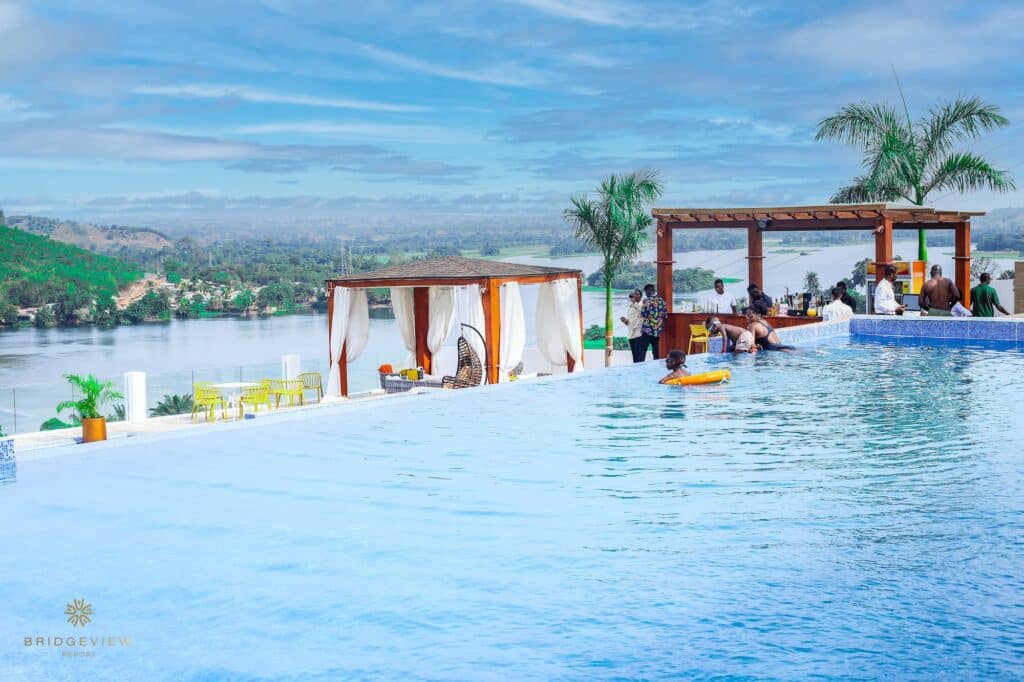 As the day winds down, treat yourself to a visit to the spa, where skilled therapists offer a range of rejuvenating treatments. Let the stresses of everyday life melt away as you indulge in a massage or immerse yourself in a blissful wellness ritual.
At BridgeView Resort, every moment is an opportunity to immerse yourself in the beauty of Ghana. Whether you seek adventure, relaxation, or simply a place to reconnect with nature, this enchanting resort provides the perfect setting. Come and discover the magic of BridgeView, where breathtaking landscapes and unparalleled hospitality combine to create an unforgettable experience.