Amy Tetteh, a self-taught multimedia artist, has won the 2023 World Art Day Painting and Textiles challenge organized by the Women's Arts Institute Africa (wAiA) in Accra. The event was held on April 29, 2023, at the Airport residential area in Accra.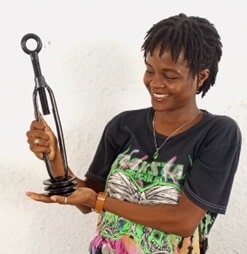 Amy Tetteh, with over 10 years of experience in the visual arts, specializes in a wide range of creative endeavors, including illustrations for books, children's books, posters, comic and cartoon drawings, character design, album covers, custom design, and merchandise. Her work caught the attention of the judges, who acknowledged that it met significant elements of painting and that she delivered on the theme of the challenge, "Symbiosis of feminine energy, the sun, and water."
The President of wAi Africa, Akwele Suma Glory, announced Amy Tetteh as the winner and commended her for her artistic talent and creativity. In presenting the award, Madam Franka-Maria, the founder of Antique Lemonade Concept Store, expressed her pride in Amy's work and urged her to continue sharing her gifts with others.
During her acceptance interview, Amy Tetteh revealed that the challenge's theme resonated with her works' themes and that she came into the competition determined to win. Though it was her first live painting, she was able to overcome her fears and produce an outstanding masterpiece.
The judges of the competition, comprising Madam Akwele Suma Glory, President of wAi Africa, Joana Lekia Nelson, CEO of Craftsman Studio, and Madam Yaa Asabea Ntiri Owusu, CEO of ASA-YA-NTI Clothing, assessed the contestants based on their interpretation of the theme, purpose, technique, personal expression, creativity, and organization.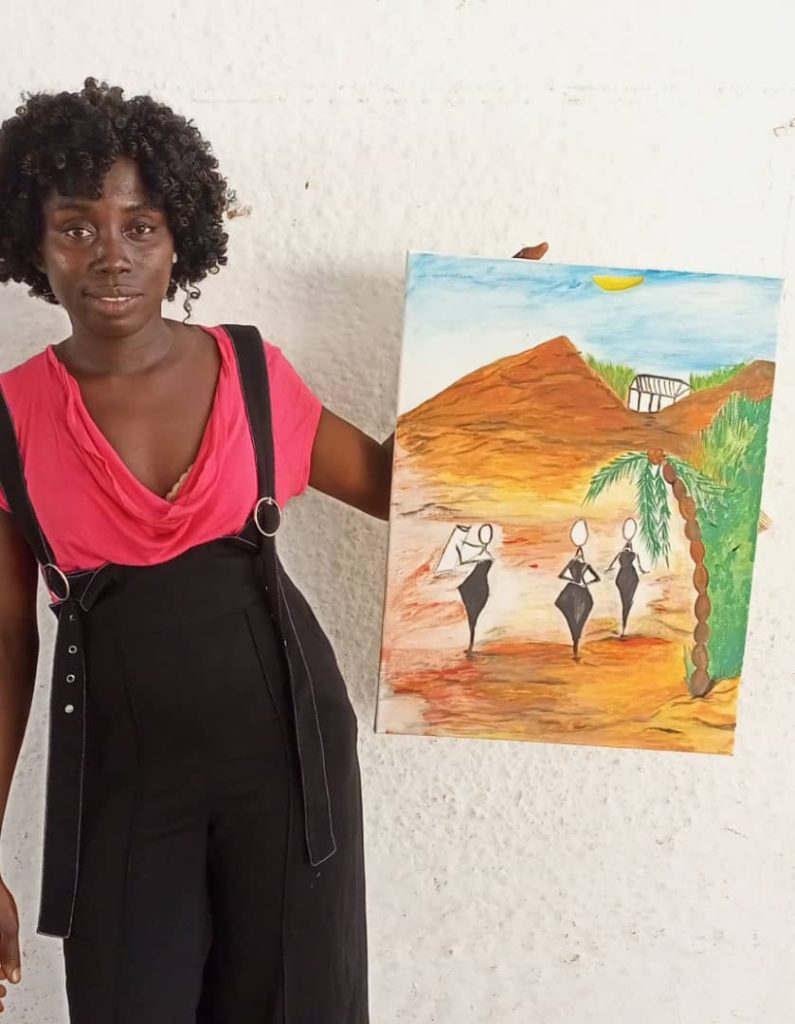 Barbara Butler, a painter and professional nurse, emerged as the first runner-up, while Mabel Amoako, a graduate of Ghanatta College of Arts and Designs, came in as the second runner-up.
The awards were presented by Mr. Robert Patrtick Andoh and Sylvia Aseidu, manager of Josie Cuppa Cappuccino, respectively.
The competition also featured other talented artists such as Emmanuella Addico, Ruth Adjanor, Samoah Pokua Sandra, Sena Ahadji, Mensah Naa Korkor Rebecca, Agboli Christiana, Eunice Lamptey, Dorothy Kyeraah, Ahadji Makafui, who showcased their creative prowess.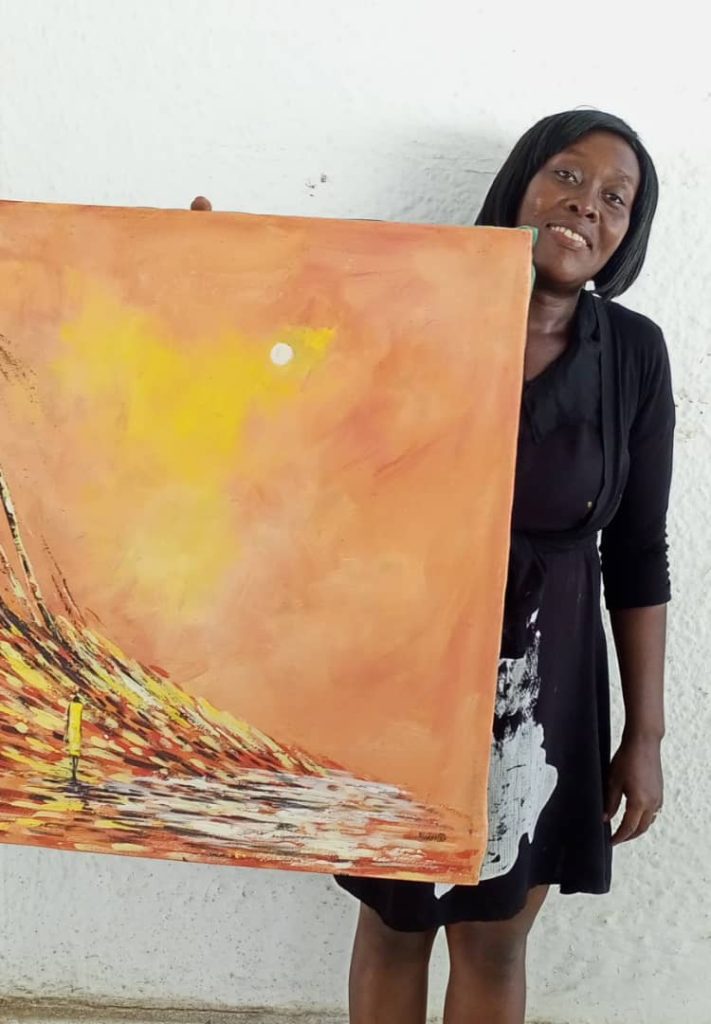 The younger artists, Nana Yaa Ntiri Owusu and Akosua Ntiri Owusu provided support to the contestants, while the coordinator of the challenge, Yaganoma Baatuolkuu, encouraged them to express their understanding of the theme on canvas. The challenge theme focused on the feminine energy of the sun and water, highlighting their symbiotic relationship in which the sun's warmth and light provide nourishment for growth, while the water's cool and reflective energy provides a calm and nurturing environment to promote growth.