Marian Ewurama Addy, born Marian Cole, was a renowned Ghanaian biochemist who made significant contributions to the field of science. She was the first host of the National Science and Maths Quiz, an academic competition aimed at promoting the study of science and mathematics among Ghanaian students.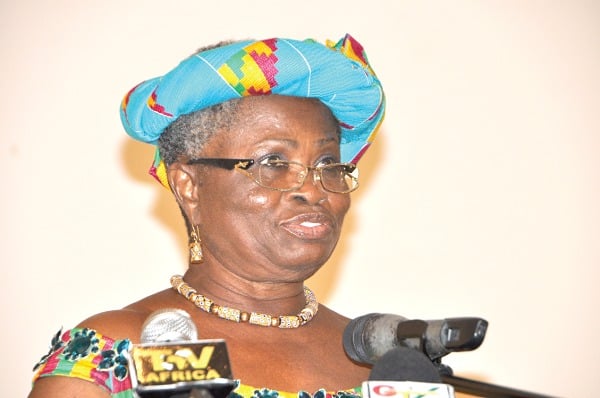 In addition to her hosting duties, Addy was also a pioneer in her own right, becoming the first Ghanaian woman to attain the rank of full professor of natural science. Her accomplishments and dedication to her field made her an inspiration to many young girls and aspiring female scientists who sought to pursue careers in science, technology, engineering, and mathematics (STEM).
Her Early Life
Ewurama Addy, who was born on February 7, 1942 in Nkawkaw, Eastern Region of Ghana, was the daughter of Samuel Joseph Cole and Angelina Kwofie Cole. She attended St Monica's Secondary School in Mampong-Ashanti between January 1956 and June 1960, where she excelled in sports and obtained her 'O' and 'A' level certificates. In addition, she attended the Holy Child Girls' School in Cape Coast. Ewurama Addy earned a first-class honors bachelor's degree in botany with chemistry from the University of Ghana, Legon. She later obtained a master's degree and a doctorate in biochemistry from the Pennsylvania State University.
Career
Marian Ewurama Addy was the first female professor in the sciences in Ghana and the first female full professor of biochemistry at the University of Ghana. She also became the Head of the Department for Biochemistry, Cell, and Molecular Biology and retired in 2002 as a Professor of Biochemistry. She was involved in various organizations and committees, such as the Policy Committee on Developing Countries (PCDC), the National Board for Professional and Technicians Examinations (NABPTEX), the Science Education Programme for Africa (SEPA), and the Kwami Committee. Addy was a board member of the Ghana Atomic Energy Commission and a member of WHO Regional Expert Committee on Traditional Medicine. She was the Founder and First Executive Secretary of Western Africa Network of Natural Products Research Scientists (WANNPRES).
Addy's research focus was on the biochemistry of herbal medicinal products used by traditional medical practitioners to treat common ailments. She published 22 research publications pertaining to asthma, anaphylaxis, Type 2 diabetes, and hypertension in relation to herbal treatments. She was awarded Officer of the Order of the Volta for her contributions to science and girl-child education.
One of Addy's significant contributions was the National Science and Math Quiz show, which aimed to promote science and math to the public and influence more children, especially young girls, to pursue STEM-related fields of study. She served as the show's first Quiz Mistress and made many appearances to the schools and clubs competing in the competition. Her influence in the general science knowledge of the youth of Ghana led to more females being interested and pursuing STEM-related fields of study.
Awards & Honors
Shell Prize, awarded by the Shell Company, Ghana Ltd, to the top six candidates who passed the General Certificate of Examinations, "A" Level, 1962
McCallien Prize, awarded to the best student in Volta Hall, the female hall of residence, 1963
Waddell Prize, awarded to the best science student, 1962–66
California Prize, awarded by the Chemistry Department, University of Ghana, to the best freshman in Chemistry, 1962–63
Fellow, African Graduate Fellowship Program (AFGRAD) of the African-American Institute, 1966–71
Fellow of the International Seminar in Chemistry, at Uppsala University, Uppsala Sweden, 1985–86
Fulbright African Senior Scientist Award in 1990
CIMG Marketing Woman of the Year, in 1995, for marketing Science.
The Africa-America Institute's Distinguished Alumna for Excellence in 1998.
UNESCO Kalinga Prize for the Popularization of Science in 1999.
The Millennium Excellence Award for Educational Development in 1999.
Inducted as a Fellow of the Ghana Academy of Arts and Sciences in 1999.
National Award by the Enterprise Insurance Company Limited on the occasion of their 75th anniversary in 1999, for "invaluable contribution to educating Ghana's children and for creating enthusiasm in Mathematics and the Sciences"
READ NEXT ON: Monica Nancy Candny, First Class Maritime Engineering Graduate