Elizabeth Frances Baaba Sey simply called Elizabeth Sey was a pioneering Ghanaian educator who made significant contributions to education in Ghana. Born on April 21, 1927, in Ghana, she was the first female graduate of the University of Ghana, which was then known as the University College of the Gold Coast. Her life and work have had a profound impact on Ghanaian education, and her legacy continues to inspire generations of young people in Ghana.
Elizabeth Sey attended Achimota Secondary School in Accra, where she received an excellent education. She was an excellent student and demonstrated a strong passion for learning. In 1950, she was admitted to the University College of the Gold Coast to pursue her studies in education. She was determined to succeed and worked hard to complete her studies. She graduated with a Bachelor of Arts degree in 1953, becoming the first female graduate of the university.
After graduating, Elizabeth Sey worked as the Education Officer for Sekondi. Her role involved supervising the administration of education in the district and ensuring that schools were functioning effectively. She was responsible for implementing educational policies and programs to improve the quality of education in the district. Her work was highly appreciated, and she received recognition for her excellent service.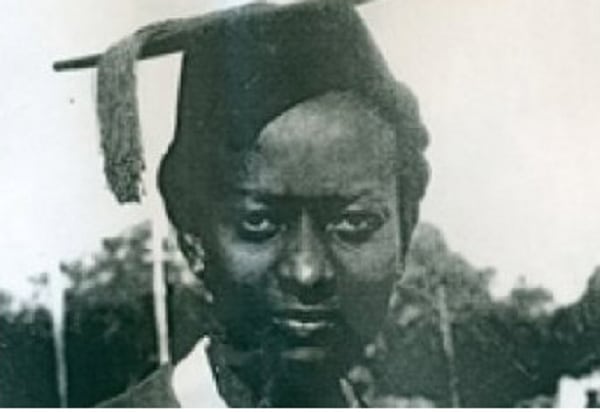 In 1954, Elizabeth Sey joined the staff of Achimota School, where she became the Head of the English Department. She held this position until her retirement in 1987. During her tenure at Achimota School, she taught and mentored generations of students. She was an inspiring teacher who believed in the power of education to transform lives. She was passionate about teaching and was dedicated to ensuring that her students received the best possible education.
Elizabeth Sey also taught at other schools, including Wesley Girls' High School in Cape Coast and Saint Louis Secondary School in Kumasi. Her teaching career spanned several decades, and she made a significant contribution to education in Ghana. She was a role model to many young women who aspired to pursue a career in education.
In addition to her work in education, Elizabeth Sey also served on the Board of Governors of the Ghana International School until her death. She was a respected member of the Ghanaian community, and her contributions to education and other areas of Ghanaian society were widely acknowledged.
Elizabeth Sey was married to Samuel Sey, who was Chairman of the Barclays Bank Ghana Limited and also Chairman of the Council of the University of Ghana. They had two children. Sadly, Samuel Sey passed away on April 10, 1991.
In recognition of Elizabeth Sey's contributions to education in Ghana, the University of Ghana named a 400-room residence hall after her in 2011. Elizabeth Sey Hall is a testament to her dedication to education and her commitment to improving the lives of young people in Ghana. The hall is home to students from different parts of the country, and it serves as a reminder of Elizabeth Sey's legacy of excellence in education.