For the past twelve years, Alhaji Aliko Dangote has topped the chart as Africa's wealthiest billionaire with a credit of $13.5 billion to his name, despite a $400m drop in his fortune. According to Forbes Billionaires, Dangote ranks as the 136th wealthiest man in the world.
The business magnate and investor established his business empire, Dangote group, in 1981 in the sales of commodities like pasta, cement, sugar, salt, flour, steel, and for a few years now, oil and gas. Though he owns Sub-Sahara's largest sugar refinery, most of his fortune is accrued from his cement industry with the household name, Dangote Cement. His company serves countries like Benin, Senegal, Ethiopia, Ghana, South Africa, and Zambia.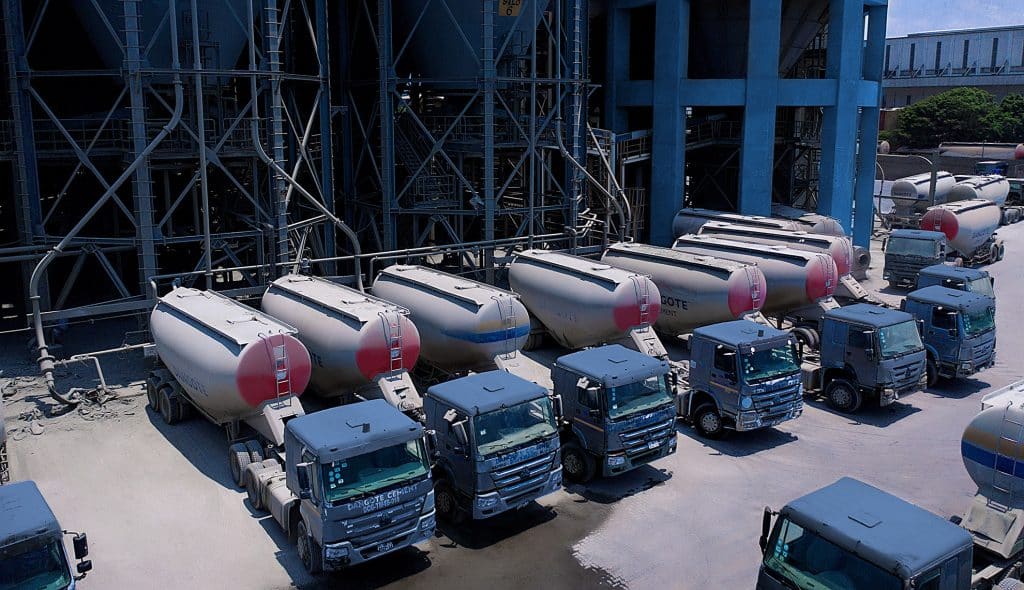 Dangote started his business with a capital loan from his Uncle. He comes from the upper class and a line of entrepreneurs, the Dantata family. Aliko Dangote attributes his wealth and success to more than his family lineage. Perhaps, being born into the upper class or hailing from a line of entrepreneurs is not the only surety to becoming a successful entrepreneur.
Here are some points to note as an entrepreneur;
Be consistent with your vision
In an interview, Dangote stated his long-standing decision not to dabble in just any venture. Business can be fraught with inescapable challenges but he chose to be focused and consistent with what he called 'his game'. The icebreaker is to focus on the thing you know best and build a depth of knowledge and experience in that area.
Access the needed information to make the right decision
It is expedient to gather all relevant information about a business before venturing into it. In an interview, Dangote stated that when he was ready to venture into manufacturing, he and his team decided to understand why most manufacturing companies were failing. In 1995, they invited a consulting firm, then Arthur Anderson, to help ferret out the cause of failure in manufacturing. They uncovered two reasons, lack of electricity and inconsistent government policy. So they decided to generate electricity independently and remain friendly with the government of the day. Thus having the needed knowledge can help businesses to avoid certain setbacks.
Strive to be a good leader and a good listener
Take into account the suggestions and opinions of team members. Dangote states that the right team is needed for anyone to make it. As a leader, it might be difficult to open up about your shortfalls, but it is a fact that your knowledge and experience are limited and you need people's time, and intelligence to make progress.
Do the things you understand
Accumulate adequate information about any business before venturing into it. Business ideas should be given a clear and thorough thought before indulging. Go further to develop a deeper knowledge of the industry. You can leverage your existing knowledge and skills to achieve your goals more effectively. This can help you build confidence and improve your performance over time, as you gain more experience and expertise in your business.
Your name is your most valuable asset
Your name is your most valuable asset because it represents who you are and what you stand for. Your name is your personal brand, and it is the way people will remember you and your reputation. It is important to protect and maintain your name by being honest, reliable, and consistent in your actions and behavior. Be honest in your business dealings and do not allow short-term gains to cause you to dent your image.
Consolidate before diversity
Dangote stated in an interview that "It is important to build a strong foundation before expanding or diversifying into new areas. It is better to focus on mastering one skill or area of expertise rather than trying to do too many things at once. By consolidating and becoming proficient in a particular area, individuals or businesses can establish a solid reputation, build a loyal customer base, and develop a strong internal infrastructure. It is also important to keep up with trends."
The tenacity of purpose is supreme

Success takes time. It takes a step-by-step process, coupled with hard work behind the scenes. Dangote advises young entrepreneurs to start small and dream big. He further states that success is not just about having a clear vision or setting achievable targets, but also about staying committed and persistent in the face of challenges and setbacks. Individuals who possess a tenacious sense of purpose are able to stay focused on their goals, even in the face of obstacles or distractions, and are willing to put in the hard work and effort necessary to achieve success.
READ NEXT ON: From a few shillings to a Global Business Empire: The inspirational story of Esther Afua Ocloo